If your kids are anything like me and love mermaids, they are going to adore these cute mermaid coloring pages.
There's something for all ages. Some of the mermaid coloring sheets are very easy to color and some have a little more detail for older kids.
Many of these are kawaii mermaid pictures to color which is a cartoon style I think is so cute.
I hope you and your kids love these free printable mermaid coloring pages as much as I've loved making them for you.
MY OTHER FREE MERMAID PRINTABLES
DON'T MISS MY OTHER FREE PRINTABLE COLORING PAGES TOO!
Some Summer Posts You Might Like
This MAKE A SPASH mermaid coloring page is a simple design that's easy for kids to color. The full page kawaii mermaid image with eyelashes is adorable too!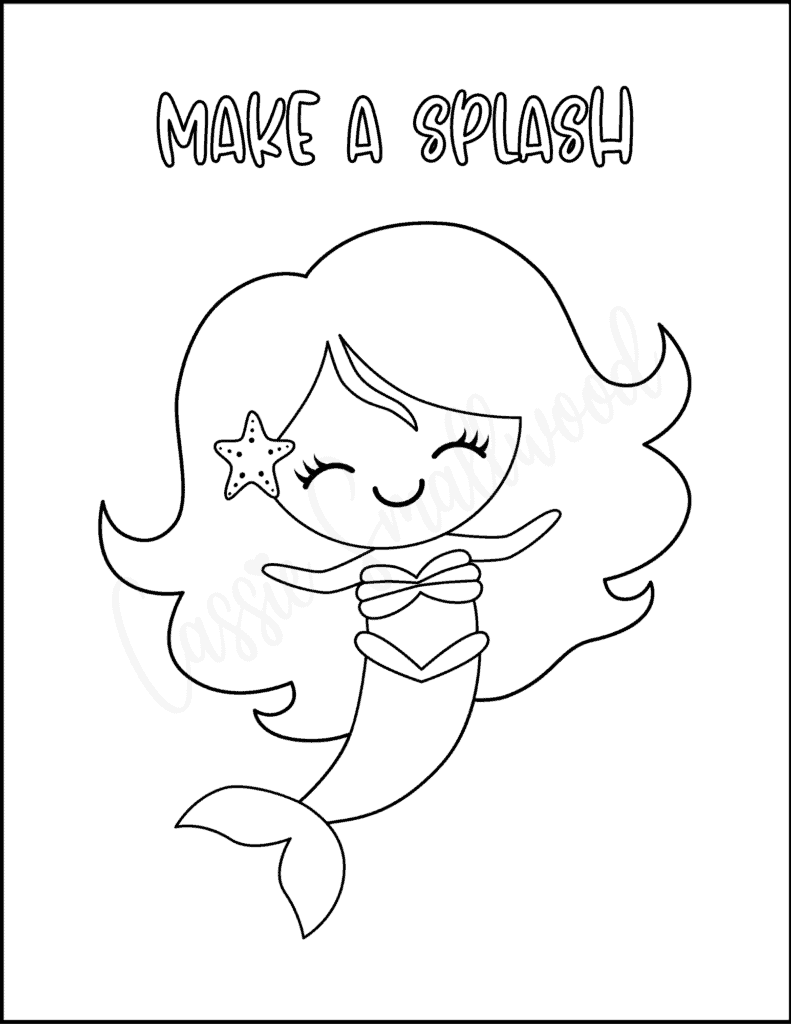 This beautiful mermaid unicorn coloring sheet also features a merman or merboy along with a cute crab in an under the sea scene.
This cute mermaid princess picture to color is an underwater scene with the kawaii mermaid princess and her friends the seahorse and fish. This is a pretty simple cartoon coloring page that is easy for kids to color in.
This cute mermaid and dolphin coloring sheet for kids is fairly simple but a bit more detailed for coloring in.
Easy Cat Mermaid Coloring Pages
This full page mermaid kitty coloring sheet is one of my favorites because it looks like a Hello Kitty mermaid. This is a super easy mermaid coloring page for younger kids like preschool, kindergarten, or even toddlers.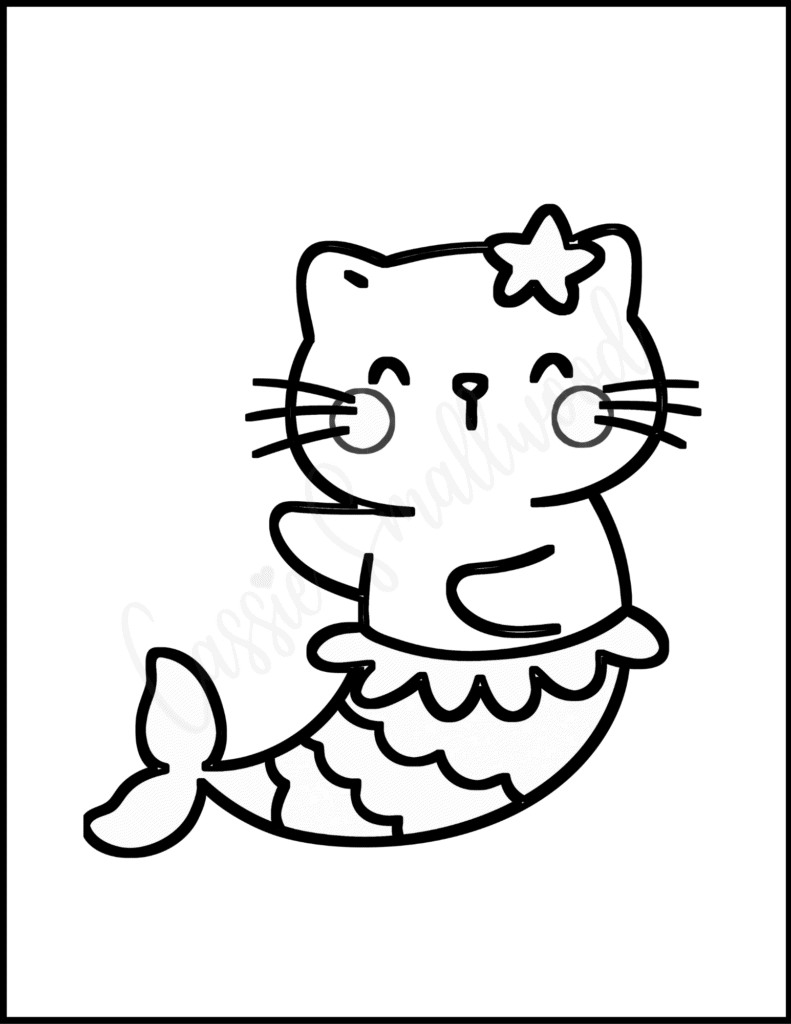 This smiling mermaid cat coloring sheet is so cute for kids to color in with a flower in her ear and a starfish in her hand. This is another easy to color mermaid cat coloring picture for little kids.
Print out and color in this easy cat mermaid coloring page. The cute mermaid cat is doing a belly flop with bubbles coming up.
Use this adorable cat mermaid princess coloring sheet as a fun activity to keep your kids busy during the summer or after school. The little mermaid is winking in this picture to color in.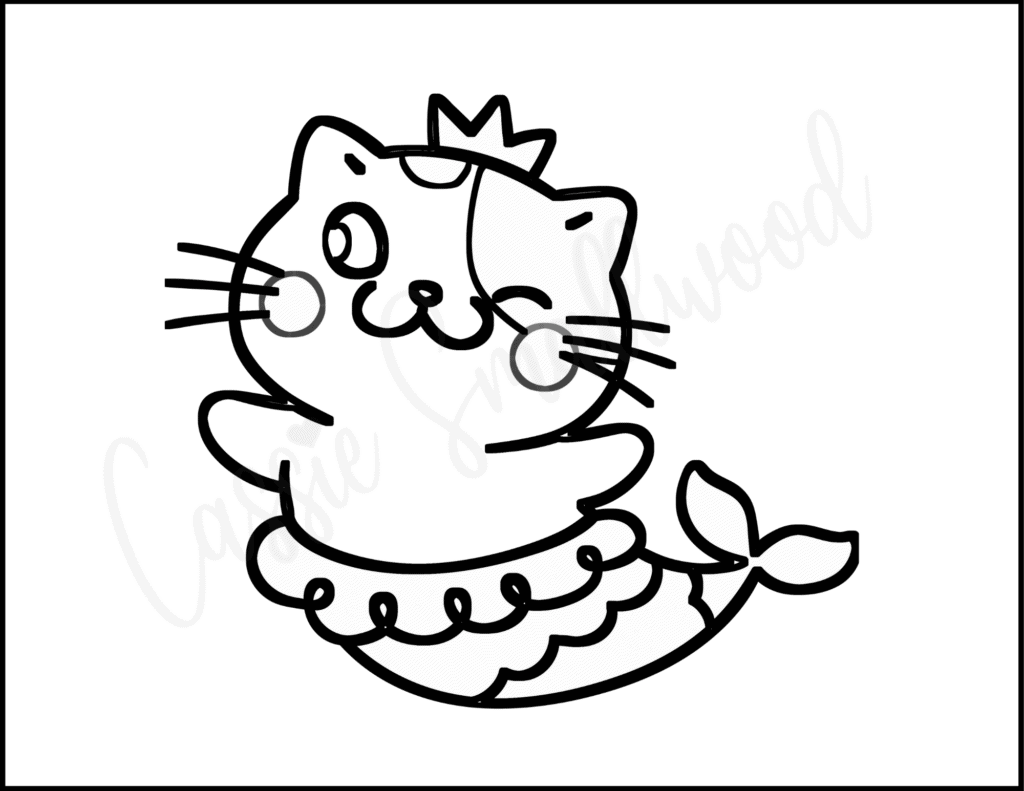 Kick back and relax with this cute little cat mermaid picture to color. Your kids will have fun coloring in this easy mermaid coloring sheet.
OTHER FREE COLORING PAGES YOU'LL LIKE