I'm so excited to share this huge list of cute coloring pages for kids with you today!
There are many difficulty levels to choose from for both younger and older kids.
To print a coloring sheet, click the image of the cute coloring page you want to print out and then click the print icon in the top right corner.
The text links will take you to the page where that collection of coloring pages is housed on my blog.
I hope you love all of these free printable coloring pages for kids and find some that are just perfect for your children.
You can make your own custom coloring book using your favorite pictures to color in from this post. Enjoy!
This is a simple image and easy to color butterfly picture for toddlers and preschool.
Butterfly and Flowers Coloring Pages
A detailed butterfly cute coloring sheet for older kids.
An adorable butterfly with flowers picture to color with less detail for a little bit younger children.
An easy to color beautiful butterfly picture to color in for kindergarten or 1st grade.
This butterfly cute coloring page is perfect for younger kids because it is simple and easy to color in.
This cute mermaid and dolphin coloring page free printable is a cute under the sea scene to color in.
Kids will have so much fun coloring in this adorable mermaid princess coloring page.
This is a unique kawaii mermaid unicorn and boy mermaid coloring page that children will enjoy coloring in.
This simple full page mermaid coloring sheet is simple and easy to color with an inspirational message to make a splash in life.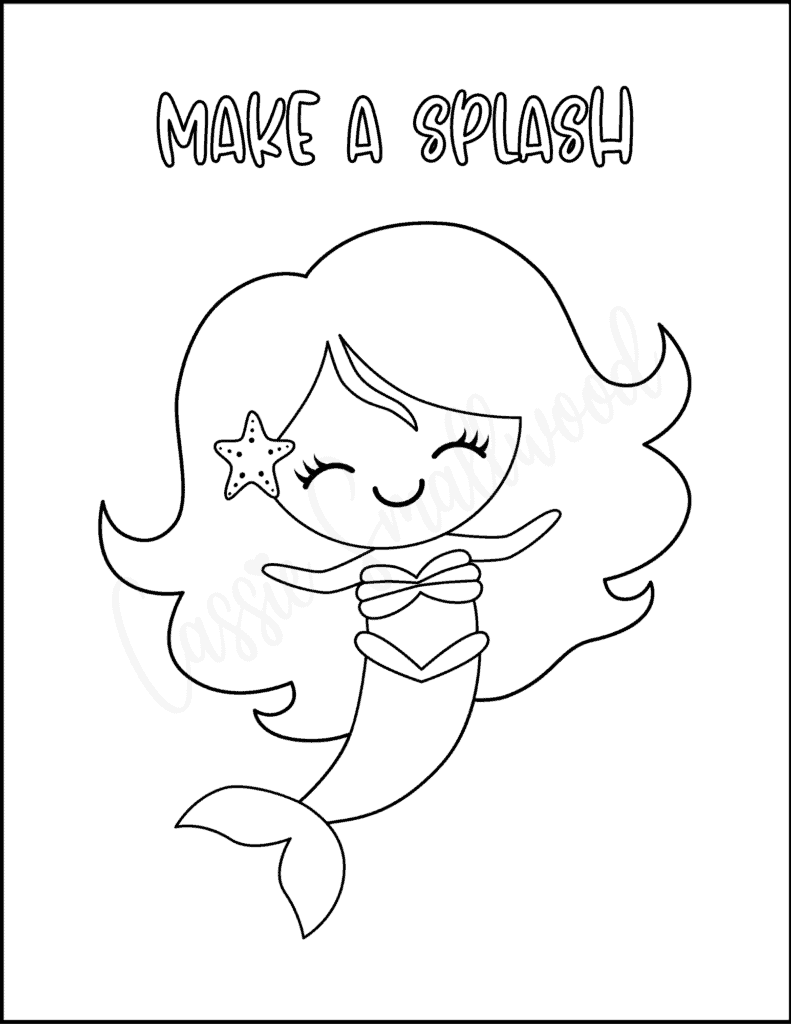 Cat Mermaid Cute Coloring Pages
These adorable cat mermaid coloring sheets for kids are easy to color for younger children. The kawaii mermaid cat coloring pages look almost like Hello Kitty coloring pages.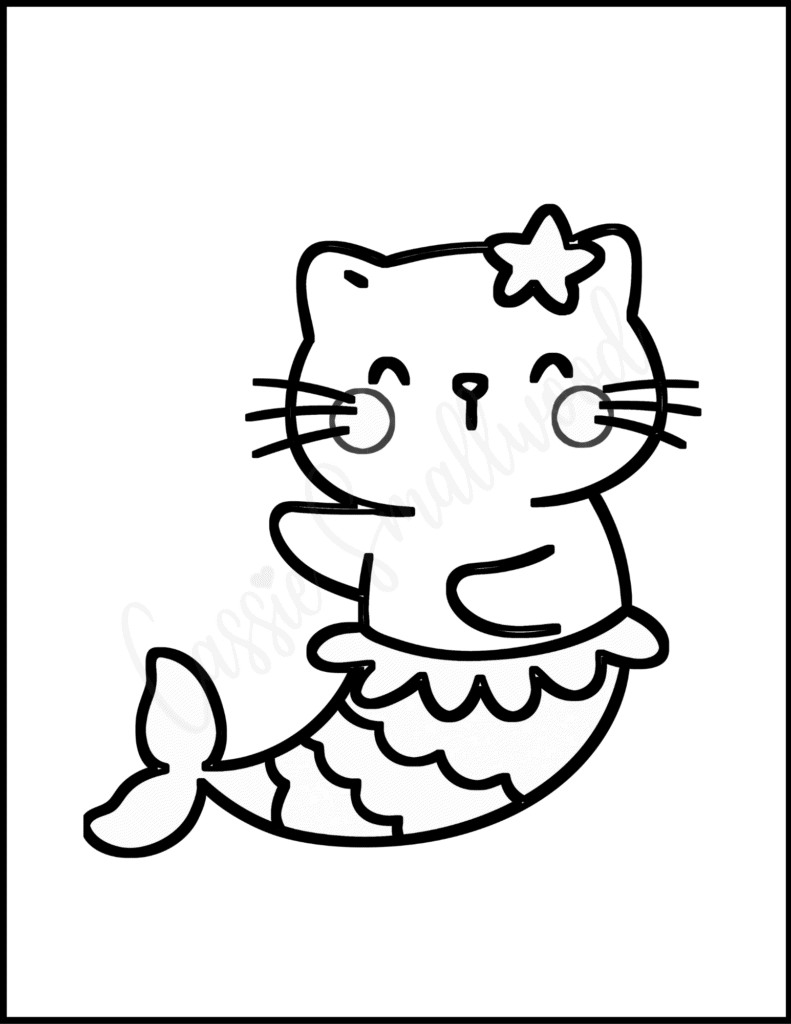 Unicorn Cute Coloring Pages
Kids will love coloring in this free printable unicorn princess coloring page with unicorn ice cream and a unicorn cupcake.
This cute unicorn coloring page is spreading the message of love.
Who doesn't love a unicorn with wings?! This cute cartoon unicorn coloring page is fun for a birthday party.
This kawaii rainbow unicorn cupcake butterfly coloring page is too much fun. This one is a super cute coloring page for kids birthday parties (especially girls).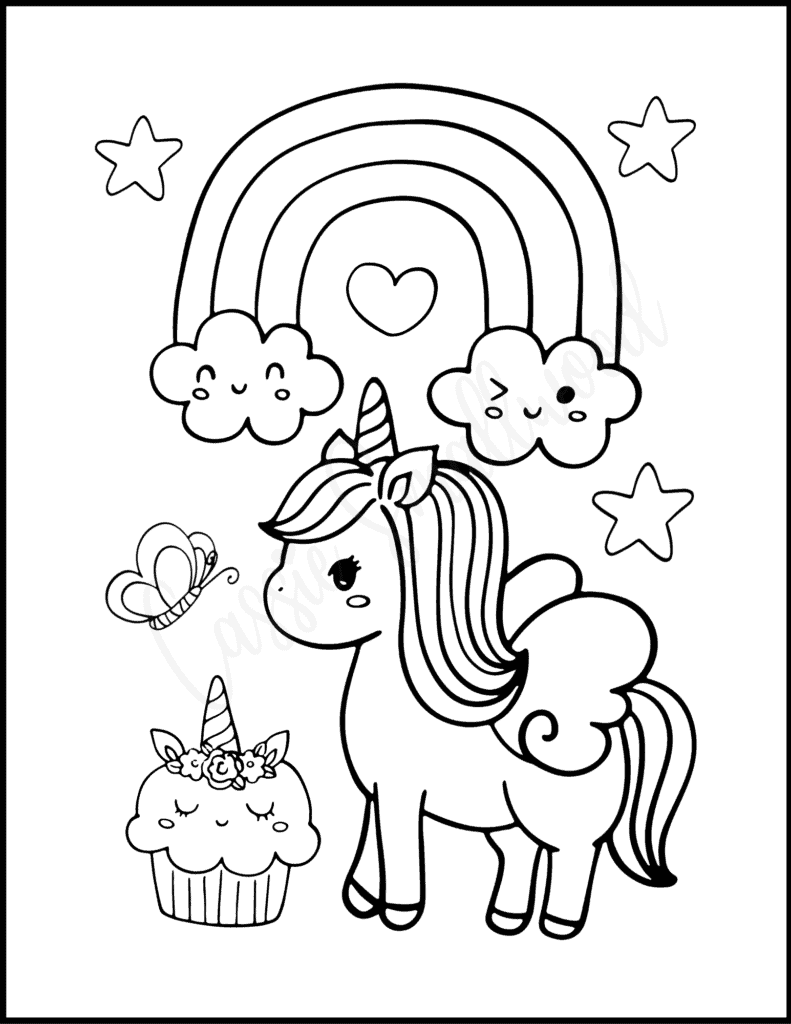 This full page unicorn cupcake coloring page has eyelashes and a flower headband.
A simple full page easy unicorn cupcake coloring page for younger kids.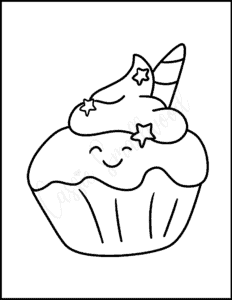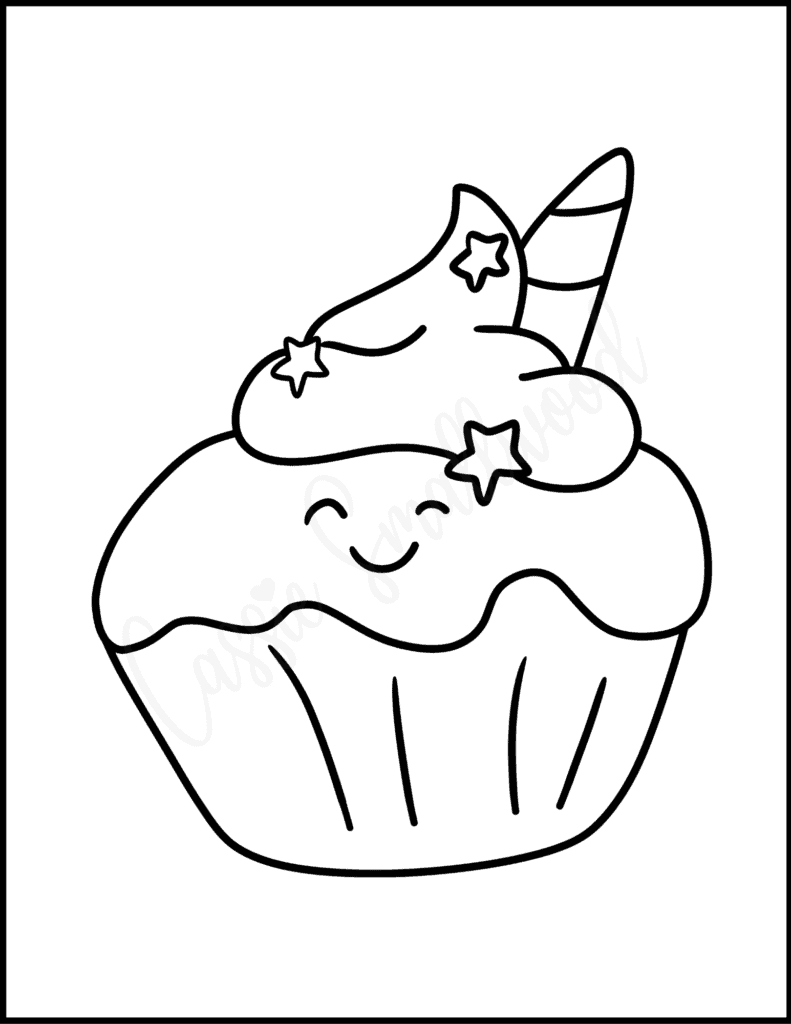 A cute unicorn cupcake coloring sheet with flowers.
Cute unicorn and Santa coloring page with lots of gifts and Santa's magic bag.
Get in the Christmas spirit with this cute unicorn and snowman coloring page free printable pdf.
Cute Christmas unicorn in a sleigh with a girl elf coloring page for kids.
Cute elf unicorn with Santa at the North Pole coloring page with gingerbread house and gingerbread cookies.
Use this adorable Tooth Fairy coloring page as a gift from the Tooth Fairy or a fun way to encourage good dental hygiene for your kids.
This cute coloring and drawing letter to Santa is perfect for preschool kids and toddlers who can't write yet.
Older kids can use this lined coloring letter to Santa to send a special message to the North Pole.
This cute fill in the blank coloring letter to Santa template makes it easy for kids to write a letter to Santa Claus.
A cute fill in the blank drawing letter to Santa coloring page to let kids unleash their creativity.
This adorable elf maze coloring page is an awesome coloring activity worksheet for Christmas time.
Cute elf Merry Christmas coloring page for kids.
Naughty or nice adorable elves coloring page for children. Santa's checking his list!
This is a fun Santa and elves at the North Pole cute coloring page for kids.
This is a detailed Santa and his elf coloring page for older kids. Have fun coloring in the fireplace, Christmas tree, Santa and elf.
This adorable girl elves coloring page is too much fun. They're getting the gifts ready for Christmas. This is a detailed coloring page suited for older children.
This cute girl elf coloring page is so much fun to color in.
The Pilgrims and Native Americans are celebrating the first Thanksgiving in this Thanksgiving coloring page.
A Thanksgiving feast is about to happen in this cute Native American and Pilgrim Thanksgiving coloring sheet.
A cute Thanksgiving turkey coloring page with Happy Thanksgiving.
A cute fox Happy Fall Harvest coloring page that is so much fun to color in.
Kids and fall tree with leaves coloring page with intricate details for older kids.
A cute fall tree with leaves coloring sheet free printable pdf.
Fall leaves and cute fox Happy Fall coloring page for kids.
Autumn leaves and acorns coloring page that is simple and easy to color for younger kids.
Cute medium size fall leaves coloring page and template to make stencils.
Full page oak leaf coloring page and template.
Full page large fall leaf pattern and coloring sheet.
Large fall leaf coloring page and stencil template.
Cute pumpkin and black cat coloring page for kids. Simple and easy to color design for younger children.
Cute ghost and haunted house coloring page for preschool kids.
Trick or Treat? Cute cat coloring page for kids.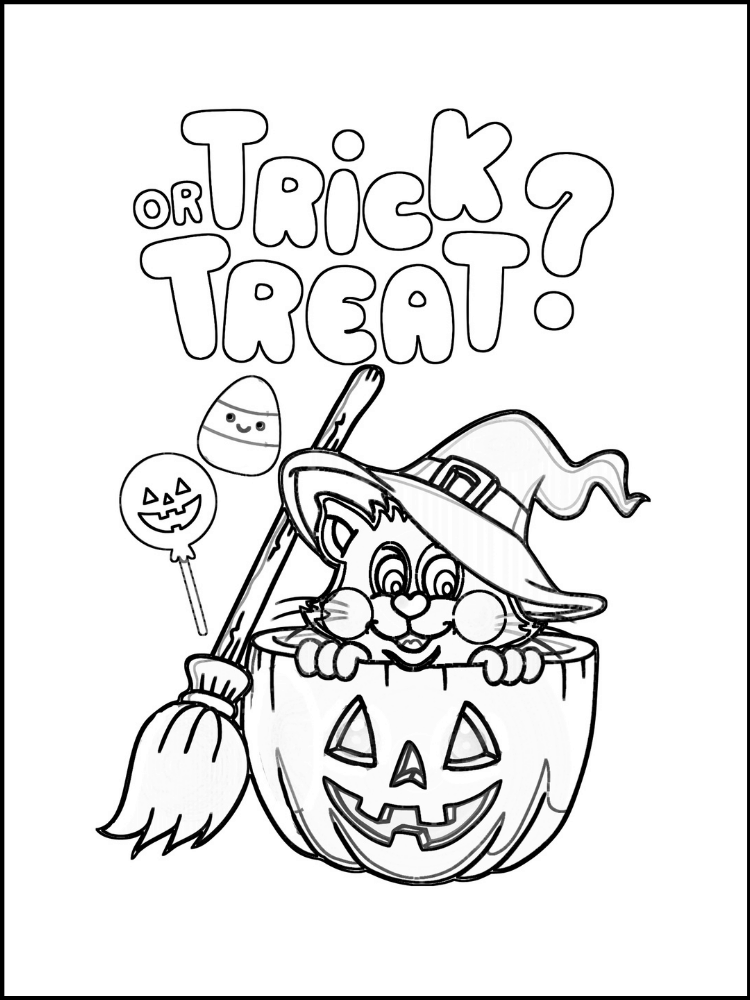 Cute ghost coloring page for Halloween.
Cute Happy Halloween witch coloring page with details for older kids.
Summer bookmarks to color for kids. Celebrate summer reading in a fun way.
Llama head coloring sheet
Kawaii llama coloring page
Cartoon llama picture to color
Cactus llama coloring page
Cute llama saying coloring sheet
Llama queen coloring page
Cute baby llama picture to color
A huge collection of rainbow coloring pages for kids to color in.
Includes unicorn and rainbow coloring pages, kawaii rainbows to color, and much more.
Cute winter hats that you can use as a template or coloring page for children.
For the dinosaur lovers, I made this collection of T Rex coloring pages that are super fun to color in.
Lots of angels to color for everyday and Christmas.
Cute ice cream coloring pages including ice cream cones and ice cream sundaes as well as an ice cream truck and ice cream shop.
Adorable sun coloring pages that are fun for spring and summertime.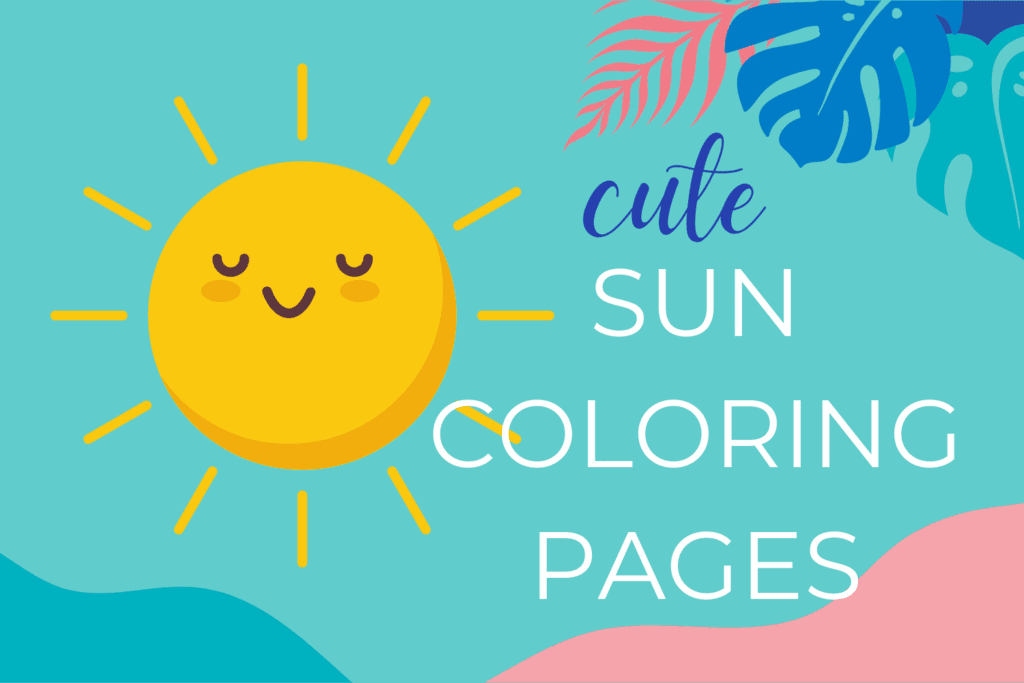 Who doesn't love donuts?! These adorable donut coloring sheets will make you smile.
There are so many different Easter coloring pages to choose from!
You'll find easy Easter coloring sheets for preschool and kindergarten all the way up to difficult detailed Easter pictures to color in for adults and older kids.
There are Easter Bunny coloring pages, Easter Egg coloring sheets, chick pictures to color, Easter basket coloring pages, and Happy Easter coloring sheets.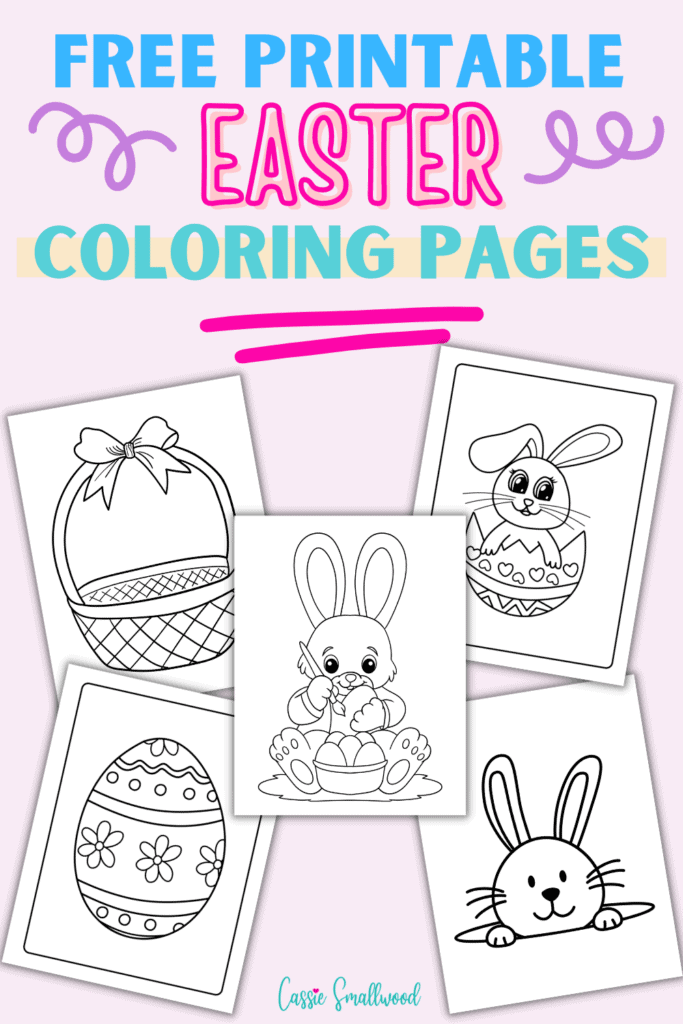 These cute St. Patrick's Day coloring bookmarks are a cute little classroom gift or party favor.
Kids will have fun coloring in the St. Paddy's Day pictures.
These bee coloring pages are perfect for spring or summer activities to keep kids busy.
There are honey bees with honeycombs, beehives and honey pots as well as bumble bees with flowers.
Coloring sheets ranging from easy to difficult for kids of all ages.
You'll find postive quotes and bee puns and even a bee coloring page with a bee joke.
You're sure to find just the right bee coloring picture for your needs.
If your little one is graduating from preschool, kindergarten or elementary school, these cute graduation coloring pages are a fun way to celebrate.
These coloring sheets are also fantastic for kids to color and give to a friend or family member who is graduating.
There are 17 different graduation coloring pages to choose from.
These cute teacher appreciation coloring pages and thank you cards to color for teachers are perfect for Teacher Appreciation Week, Teacher's Day, the last day of school, or holidays to let your teacher know how much you are grateful for all they do.
There are easy pictures to color in all the way up to difficult ones with lots of intricate details for older kids and adults.
There are cards to color for Dad, Grandpa, and Papa.
Plus, many of these are not only great for Father's Day cards, but can be used as a birthday coloring card for Dad, Grandpa, or Papa too!
There are lots of different designs to choose from so you can find just the right coloring card for your Dad.
These Father's Day coloring pages are a fun way for kids to give a special gift to their dad, grandpa, or papa.
There are coloring pages for all ages and skill levels with lots of cute pictures and sayings to color in.
Other Cute Free Printables You Might Like