These cute unicorn cupcake coloring pages are fun for kids to color in and also make a great activity or party favor for unicorn birthday parties.
It's an inexpensive way to entertain your kids. All you have to do is download the free magical unicorn cupcake coloring page PDF and print out.
***NOTE*** Watermarks seen on these images will not be present on the PDF you download and print out.
I also have a unicorn ice cream coloring page

here and a unicorn donut coloring page here.

OTHER POSTS THAT YOU MIGHT LIKE:
This adorable kawaii unicorn cupcake worksheet to color in will make your child's day. It has a flower headband and a cute smiley face.
This cartoon dessert image is a simple design that would be easy for younger kids to color in. It's a cupcake with a fun face and a unicorn horn.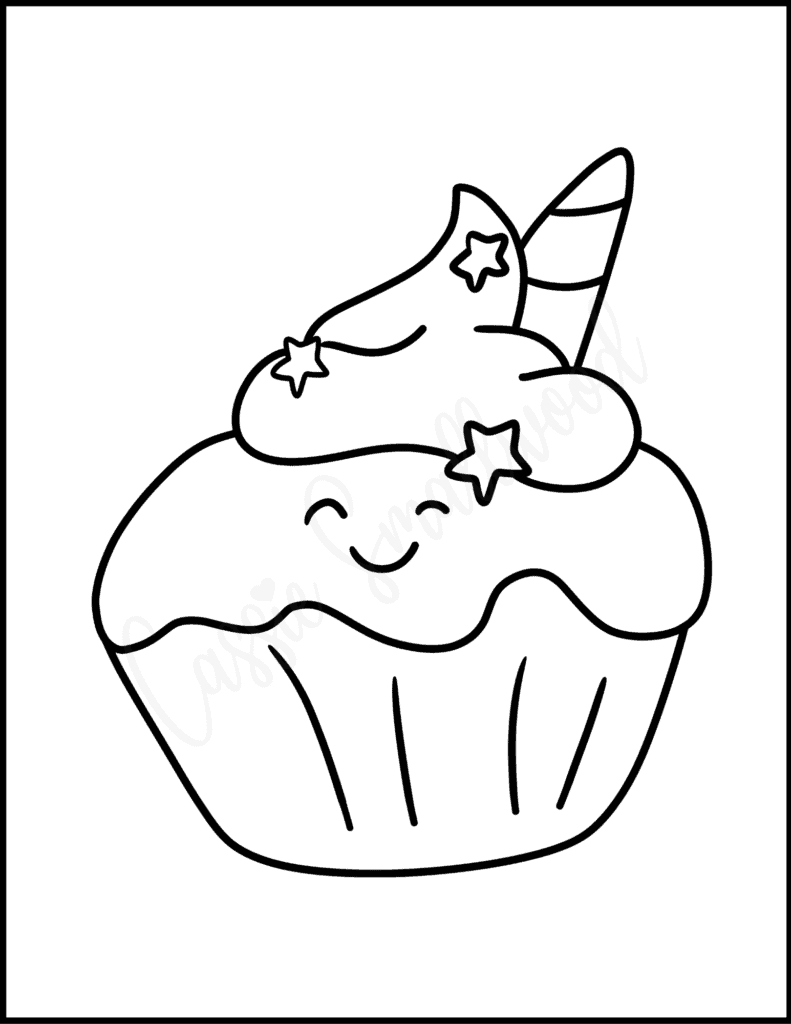 This is my favorite unicorn cupcake coloring page because she has eyelashes! A floral band around the horn makes this extra special for girls to color.
This cute unicorn with wings has a kawaii rainbow in the background and a unicorn cupcake with a butterfly and stars surrounding it.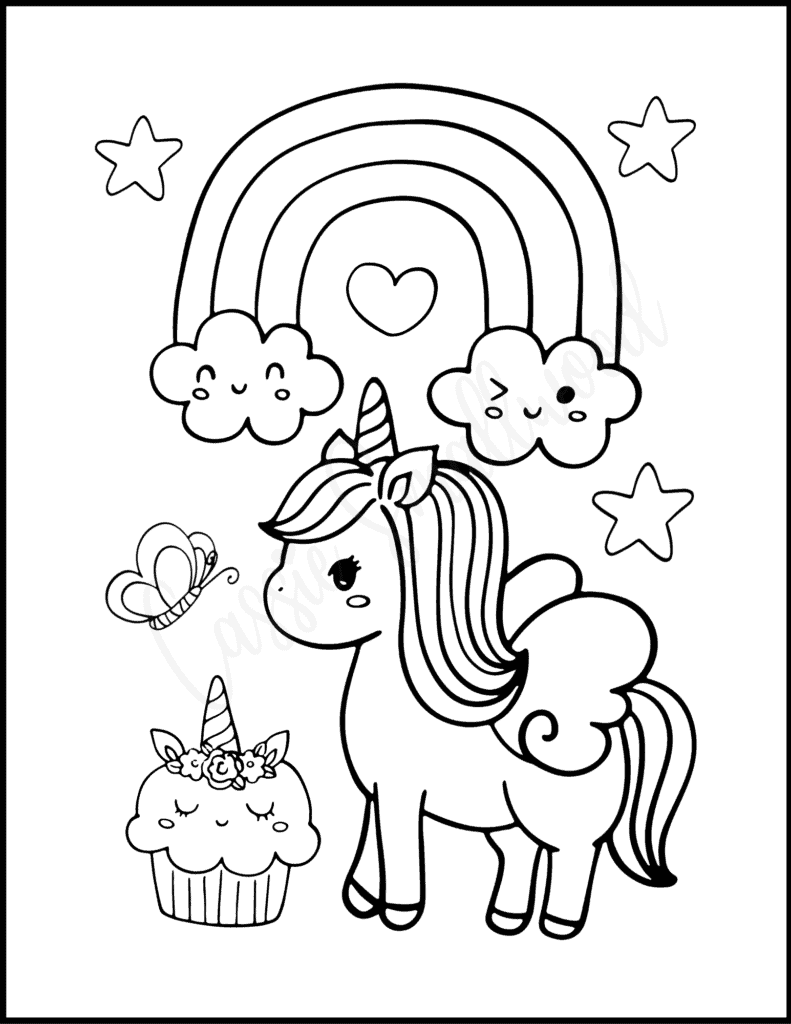 This unicorn with wings, a cupcake and a flower is an easy design to color for younger kids like toddlers, preschoolers or kindergarteners.
This adorable unicorn is holding a "Love" sign surrounded by hearts, a kawaii cloud and a unicorn cupcake.
It must be this princess unicorn's birthday because she has her crown on and a unicorn cupcake and unicorn ice cream cone in this printable coloring page. This is a picture of a unicorn head with a side view to color.
OTHER UNICORN COLORING PAGES YOU'LL LIKE