I'm really excited for you to see all the different sun templates I created for you to make amazing craft projects.
There are black and white sun outline templates and yellow printable templates in small and large sizes.
To print a sun template, click the link of the one you want to print out. When the PDF opens, click the print icon in the top right corner.
If you need sun coloring pages, I made a ton of cute ones that I think you'll love.
BE SURE TO CHECK OUT MY OTHER SUMMER POSTS
IF YOU NEED SOME FUN ACTIVITIES TO KEEP KIDS BUSY THIS SUMMER, MY PRINTABLE SUMMER ACTIVITY BOOK IS A STEAL AT ONLY $1 RIGHT NOW!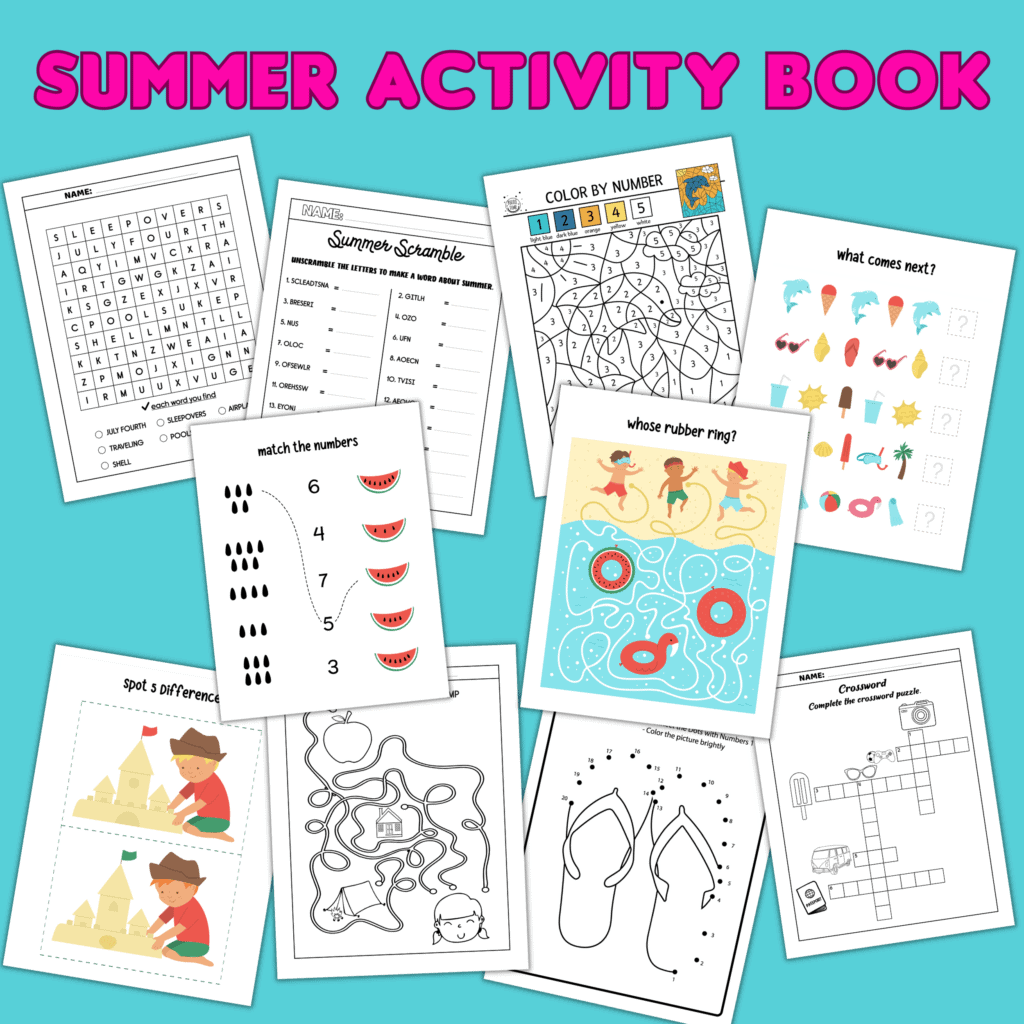 Large Outline Sun Templates
A simple sun template black and white outline that is a blank slate for any craft or art project.
This big sun template has extra pointy rays for a unique sun craft.
This printable big sun stencil is easy to cut out with its rounded edges for younger kids who haven't refined their scissor skills.
Use this large sun craft template to color and cut out.
This cute large sunshine template has sunglasses and a smiley face for a fun arts and crafts idea.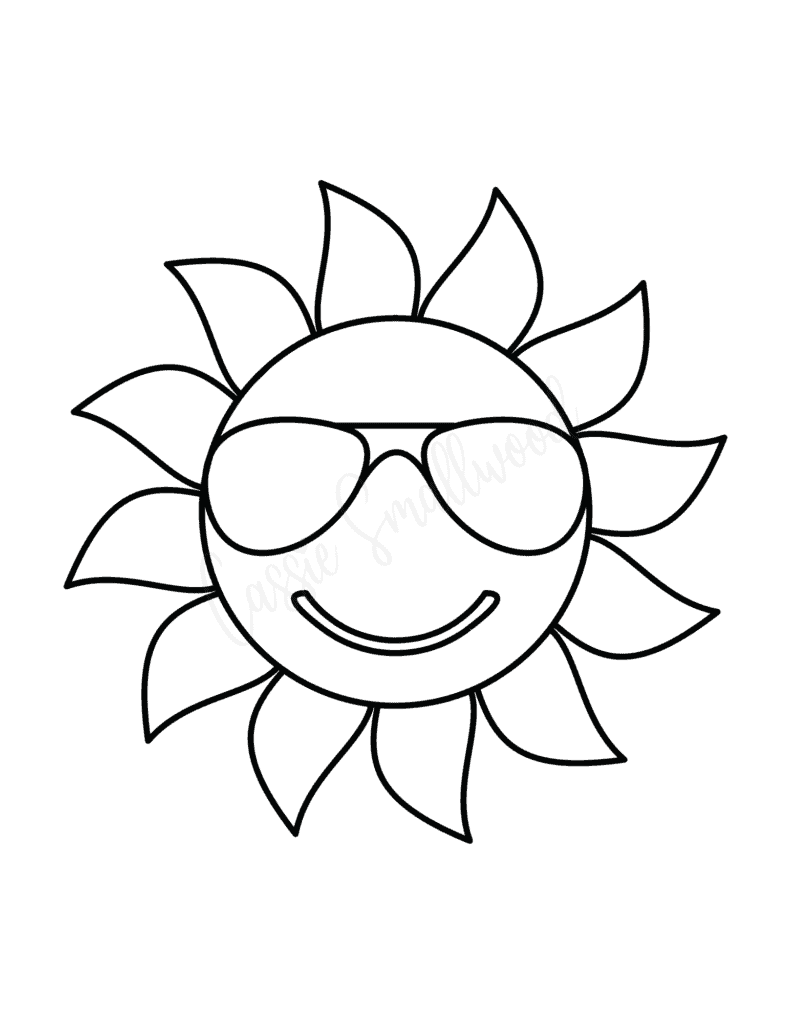 This blank large sun cut out template is a very unique design. It's almost flower-like.
Small Sun Template Outlines
A simple small sun outline printable to use as a stencil or sun pattern. It's pretty easy to cut out with it's straight edges.
This sun craft template is a little more challenging to cut out with it's uneven sun rays.
This little sun template is easy for kids to cut out due to the curved edges of the sun rays.
This sunshine template is great for having a blank canvas to make something beautiful.
Cute and cool small sun templates with sunglasses and a happy face.

Pretty little printable sun outlines for making cute things.
Yellow Sun Templates
Full page free printable yellow sun template with smiling face. This sun template is fairly easy to cut out because the edges are straight and even.
Little yellow sun free printables are great to use on bulletin boards.
This large yellow sun printable template has a blank center so you can use your imagination to make a cool craft.
These small yellow sun printable templates make a great frame for a photo.