I am really happy to share this cute Tooth Fairy coloring page with you today! I always loved the excitement of the Tooth Fairy coming to visit me as a child.
I wanted to create something to make the Tooth Fairy special for your kids too. I hope they like it.
If you want to leave a personalized letter for your child from the Tooth Fairy, be sure to grab my editable tiny tooth shaped Tooth Fairy letter.

You can add your child's name and type in any message you want from the Tooth Fairy. They'll be so surprised when they wake up and find a note from Tooth Fairy just for them!
You can also make a simple and adorable Tooth Fairy wand by using my star shaped editable printable Tooth Fairy letter

and attaching a toothpick with the ends snipped off to the back. This makes an extra special gift for your little one from the magical Tooth Fairy.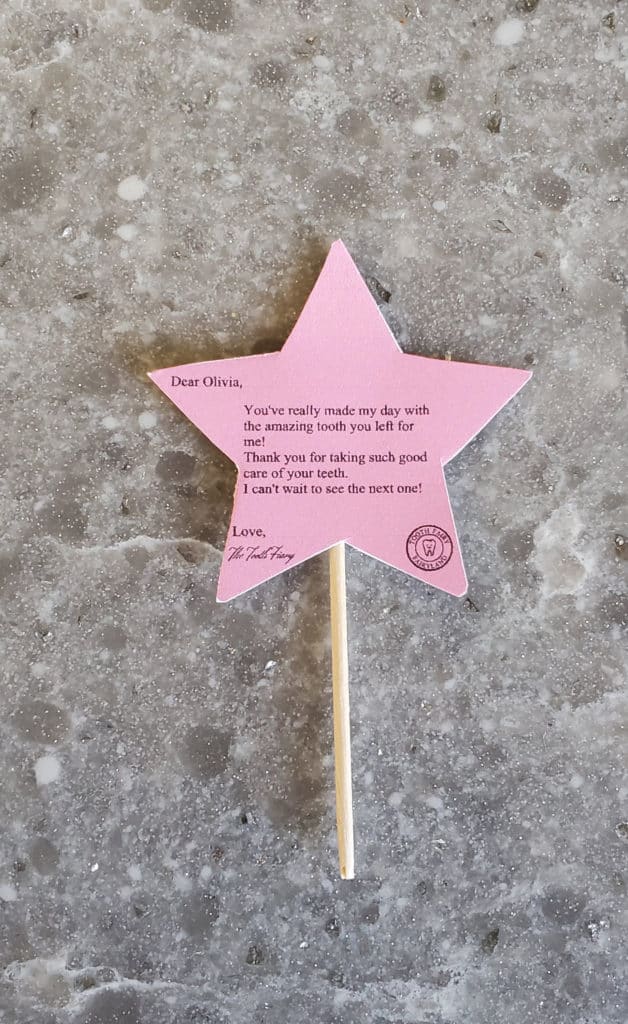 I also have a First Tooth Letter From The Tooth Fairy

if you want to leave your child a special note from the Tooth Fairy herself for losing their first tooth. I think you'll love it. It's a tooth shape with an editable cute message from the Tooth Fairy.
You can see all 5 of my free printable Tooth Fairy letters here.

I made some cute Tooth Fairy receipts for the Tooth Fairy to bring to your kids too.

Be sure to grab one and personalize it to make your child's day.
Ideas To Use The Tooth Fairy Coloring Page
This cute Tooth Fairy coloring page is perfect to leave as a gift from the Tooth Fairy.
You can leave this coloring page along with a note from the Tooth Fairy if you don't want to give your child money or if it's last minute and you don't have any cash on hand.
This Tooth Fairy coloring sheet is also great to leave along with money from the Tooth Fairy as an extra little gift.
If the Tooth Fairy forgot to visit your child, you can leave this coloring page as an extra special something as a Tooth Fairy apology rather than giving more money.
Print out this Tooth Fairy coloring page for your child to color in and leave for the Tooth Fairy with their tooth.
Print the coloring sheet when your child's tooth is loose as an activity in anticipation of the Tooth Fairy visiting or to calm their nerves about losing a tooth.
How To Print The Tooth Fairy Coloring Sheet
Click the link or image near the bottom of the post to access the Tooth Fairy coloring page PDF.
Once the coloring sheet opens, click the print icon in the top right corner to print.
If you experience the edges getting cut off during printing, you can change your print settings in the print menu that pops up after clicking the print icon. Go to "More Settings" and then "Fit To Printable Area".
This printable Tooth Fairy envelope and play money are another fun last minute Tooth Fairy gift idea if you don't have any cash on hand.