I made these cute winter hat templates and coloring pages for you to use in arts and crafts projects or just for coloring in.
You'll find all different styles of winter hat stencils in this post.
There are blank plain winter hat templates as well as some designed winter bobble hat templates.
There are also Christmas hat stencils. There are different sizes of Santa hat stencils and even an elf hat template.
All of these are winter hat outlines are in black and white so they can be used as coloring pages or to cut out and use as a stencil or template.
In order to print one of the winter hat templates, just click the link of the one you want and a pdf file will open. You can use the icons in the top right corner of the document to download it to your device or print it out.
These go especially well with my winter mitten templates.

If you want a fun winter activity sheet, be sure to take a look at my cute winter word searches.

And these polar bear templates

are a cute addition to any winter scene.
DON'T MISS MY OTHER FREE PRINTABLE COLORING PAGES TOO!
This winter hat template is so cute! It reminds me of a cupcake with a cherry on top.
It has a simple design that younger kids will enjoy coloring in.
This winter hat craft template has a bit more intricate design. It can be used as a coloring page for a little older kids and also makes a perfect template for winter crafts, decorations and bulletin boards.
This snow hat stencil has thick dark lines which makes it easy for little kids to color in and cut out.
It has a cute heart design with lines and ball on top.
This winter hat coloring page has a large pom pom on top. It has lots of lines that can be colored in.
The pom pom area may be a little challenging for small kids to cut out.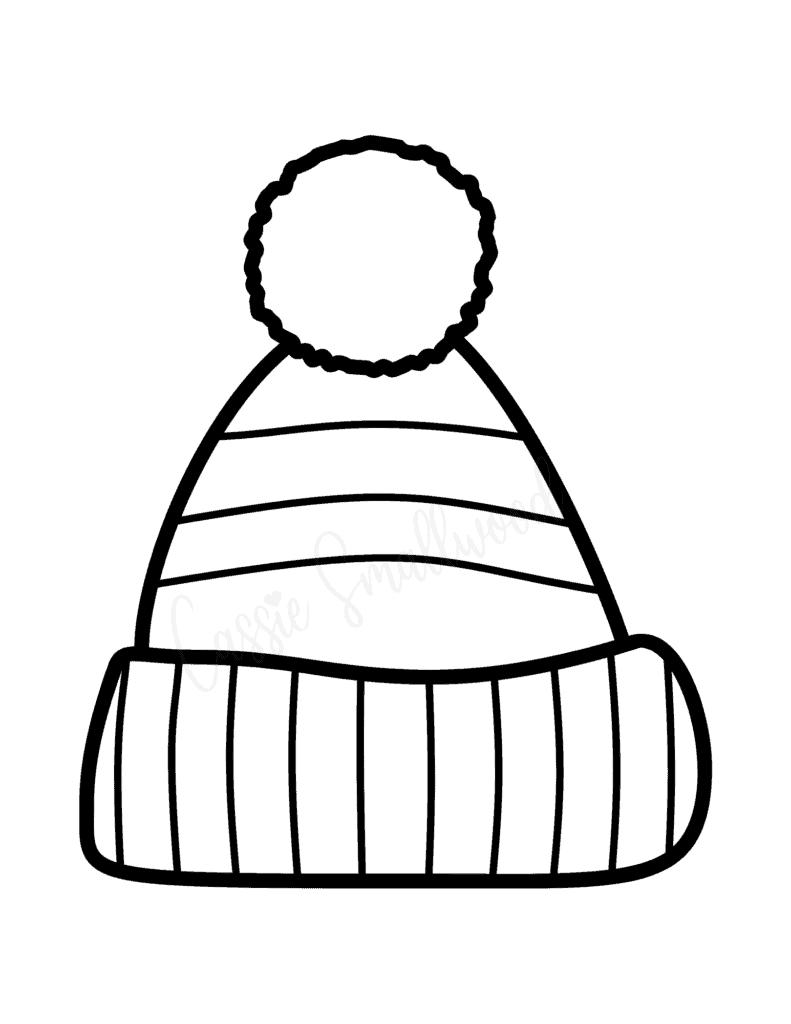 A simple winter hat printable template that will look perfect on your craft projects.
A striped winter hat outline with a fuzzy ball that may be best suited for older kids to cut out.
This winter cap coloring page has ear muffs attached and extra pom poms at the bottom. This is a fairly simple winter hat template that is easy to cut out.
This Christmas hat coloring page is simple and easy to color and cut out for any age. It makes a perfect elf hat stencil or can be colored in for a fun winter activity.
This blank winter hat template is great to trace onto paper or fabric or can be designed and colored in with crayons, colored pencils, or paints.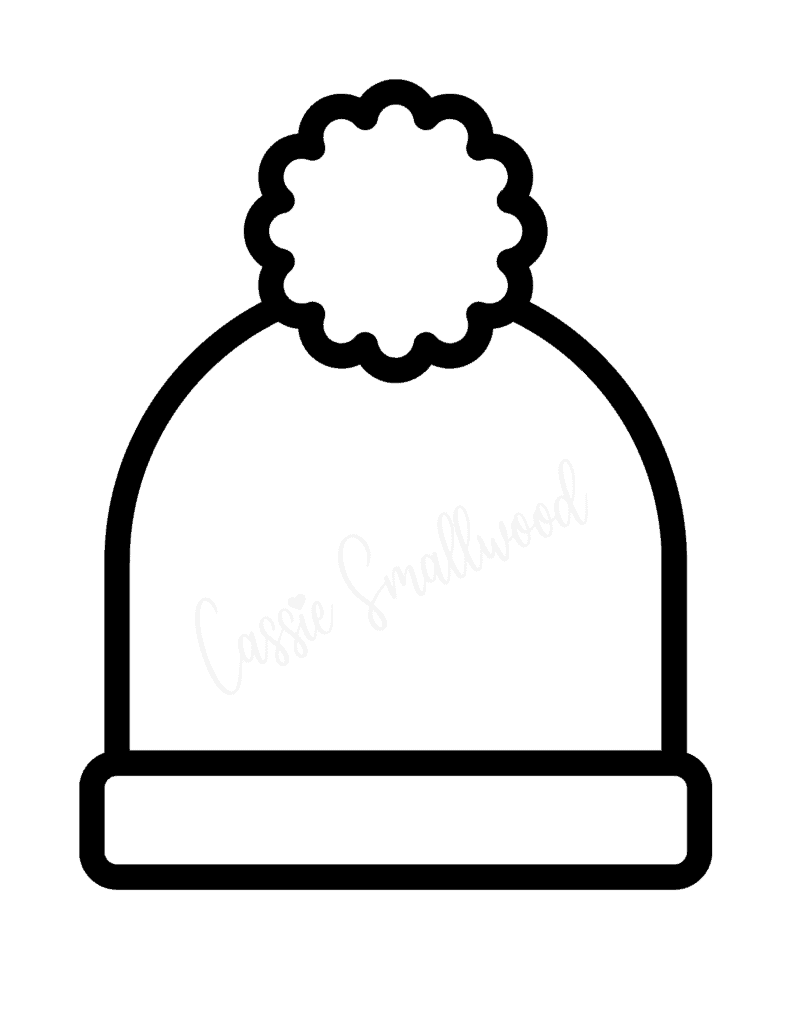 A medium sized version of the plain winter hat templates above for those craft projects that a little smaller.
Little blank winter hat templates for small crafts. These winter hat stencils are 6 per page.
This plain winter hat cut out lets your imagination go wild so you can create your own design of snow hat.
This is a large full page blank winter hat template.
Plain medium size beanie templates to use for craft projects and coloring in.
Small blank winter hat stencils for little crafts that require a winter hat template.
This is a full page large Santa hat stencil to use for tracing onto paper or fabric to create your own Santa hat.
These medium size printable Christmas hats can be used as decorations at home, work or in the classroom.
Little Santa hat templates that can be used to make a holiday banner or for small crafts.