I'm so happy to share these cute angel coloring pages with you!
These free printable angel coloring sheets are great for kids of all ages. There are some that are simple and easy angel coloring pages for younger kids and some that are more detailed for older children.
Most of these angel pictures to color can be used year round but there are a couple of Christmas angel coloring pages too.
You'll find some boy angel coloring pages as well as anime and chibi angel coloring sheets in the mix too.
I hope you find just the right angel coloring page.
To print one of the free printable angel coloring pages, just click the link for the coloring sheet you'd like to print out and a PDF will open. Use the icons in the top right corner to download or print your angel picture to color.
DON'T MISS MY OTHER FREE PRINTABLE COLORING PAGES TOO!
IF YOUR LITTLE ONE LOVES PUZZLES, CHECK OUT MY CHRISTMAS ACTIVITY BOOK PACKED WITH TONS OF HOLIDAY FUN!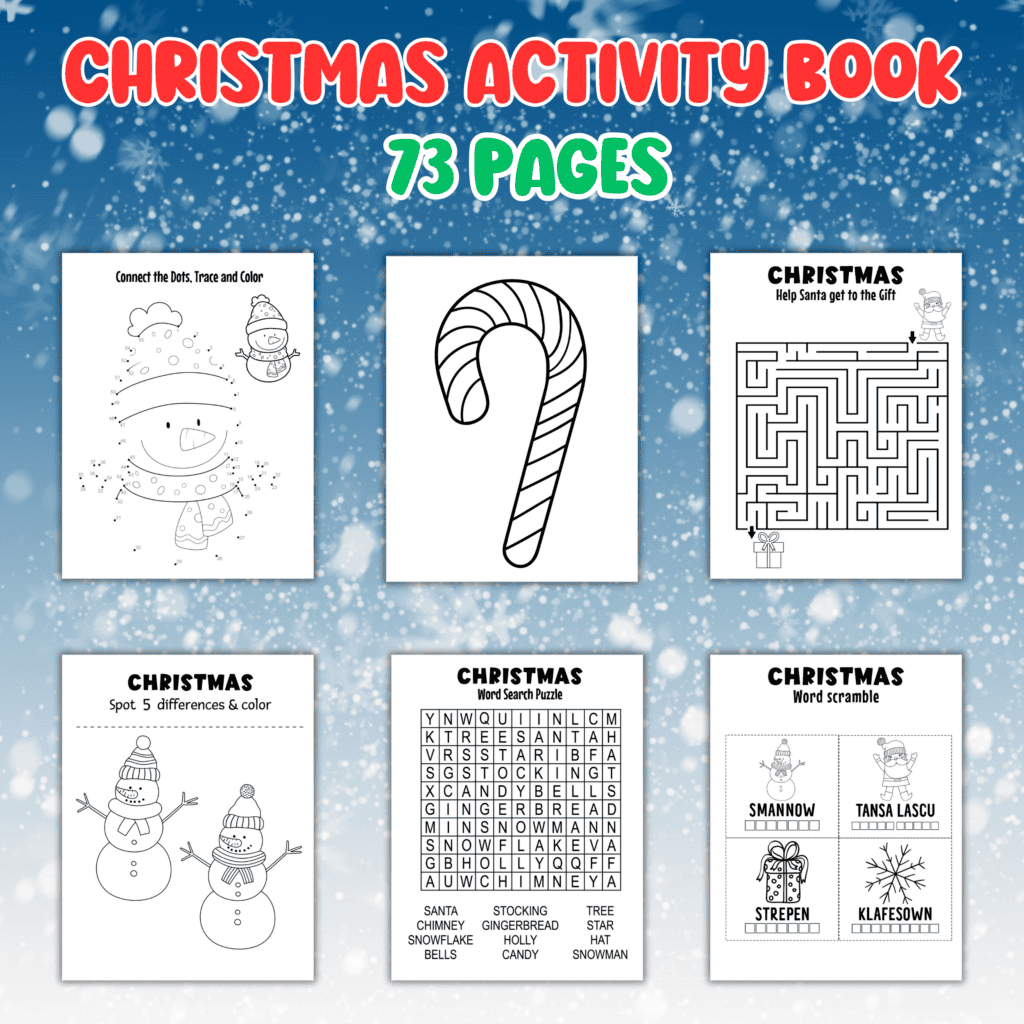 This cute angel coloring page is the classic angel style you would find on top of a Christmas tree. Complete with angel wings and a halo, she has her hands together praying and a peaceful look on her face.
This is a simple angel coloring page that younger kids will have an easy time coloring because of the lack of so much detail.
This cute chibi angel coloring page has a halo, wings and a wand with a star on it. This is a fun anime angel coloring sheet.
This musical angel coloring page is great to use anytime during the year or as a Christmas angel coloring page for kids to color in.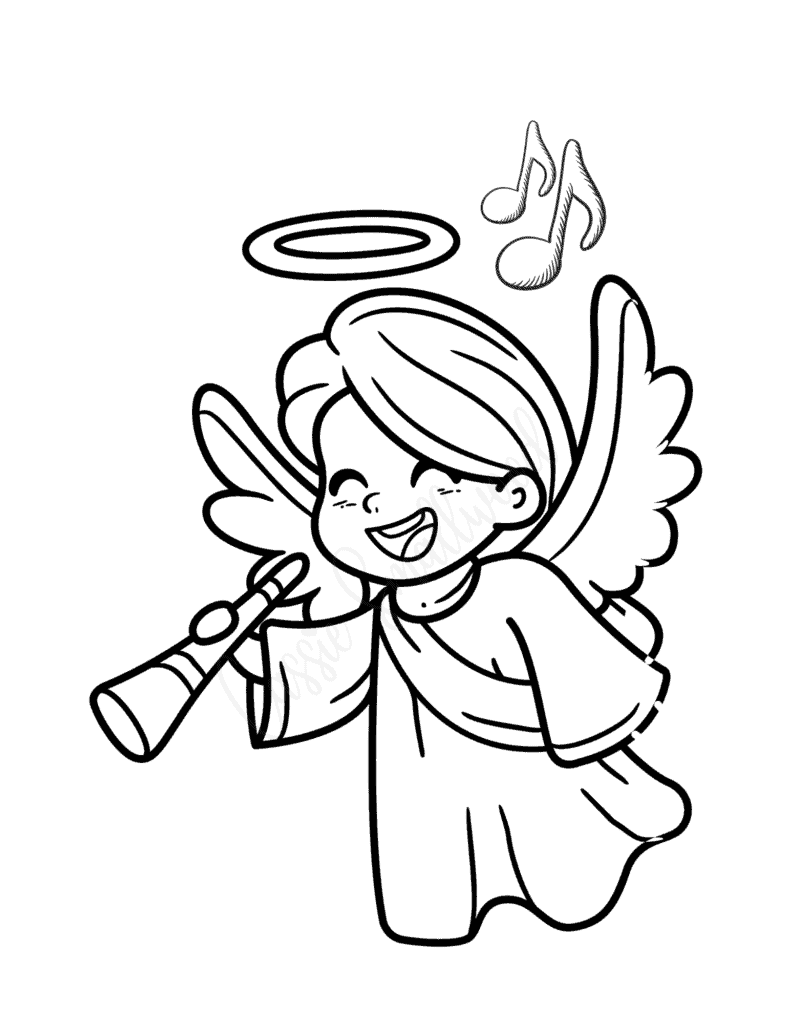 This cute anime angel coloring page is surrounded by stars with cute cartoon faces. This is a fairly easy angel coloring sheet for kids who are a little younger to enjoy coloring in.
This cute boy angel coloring page is pretty easy to color in and could be used for younger kids like preschool or kindergarten or for a little older children.
This cute Christmas angel has on her Christmas dress with a bell and holly. This angel coloring page is a bit more detailed and will be better suited to a little bit older children.
This simple angel coloring page is great for young kids like preschoolers and kindergarteners. There are very few details that are small. It's an easy angel coloring sheet and simply adorable.
This boy Christmas angel coloring page is a great way to celebrate the holidays as he's trimming the tree. This one is detailed and is best for older kids.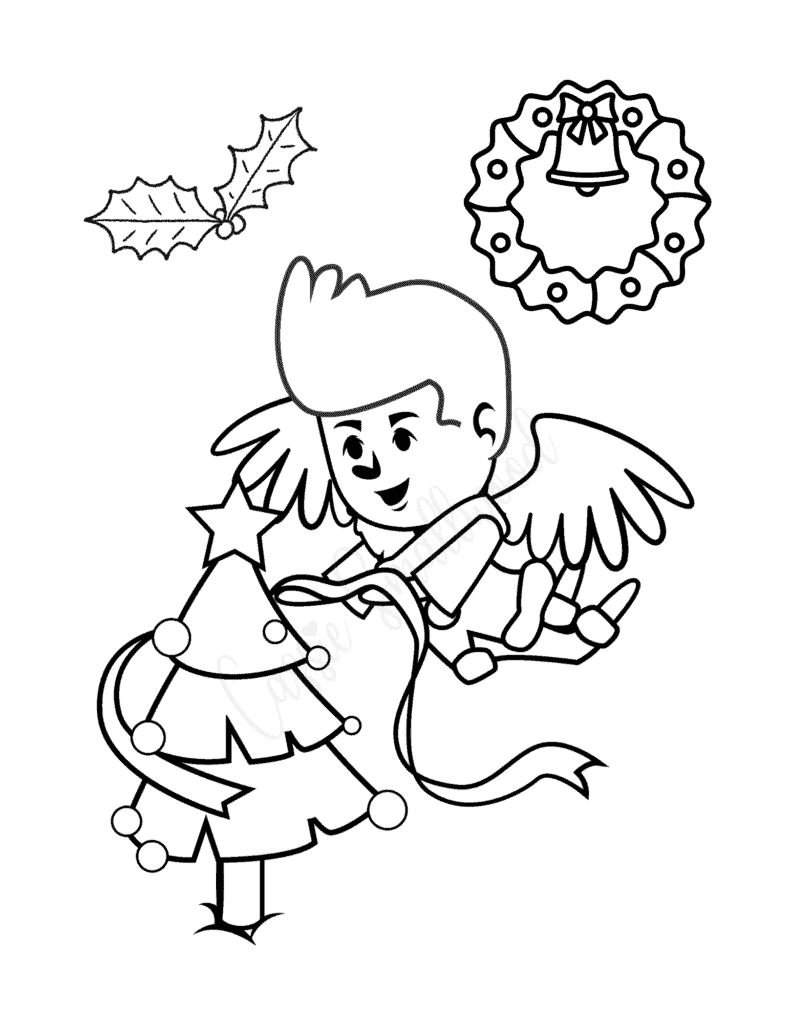 This simple angel coloring sheet is surrounding you with love. She has hearts all around her making this a great Valentine angel coloring page or for any time.