We're getting ready for Halloween! These free printable spider templates will help you get your Halloween decorating done with just the perfect spiders.
I've included scary spider stencils and cute spider templates. Some can be colored in and some are black full color spider images.
These spiders to print and cut out are made to be a full page.
If you'd like to print a smaller version of the spider stencil, choose "More Settings" when your print menu pops up and then choose the paper size you want your image to be. Check the box that says "Fit To Printable Area".
I hope you find just the right spider template for your craft project or decorating.
If you're having a Halloween party or giving out non-candy trick or treat gifts, these Halloween coloring bookmarks are a cute party favor or trick or treat gift for kids.
Check out my other Halloween posts:
This spider craft stencil has lots of eyes and a crazy cartoon face. It's a simple spider outline that's easy to cut out.
This scary black spider stencil has long skinny legs that are creepy. Great for your spooky spider decorations!
Use this free printable blank spider template to color in and cut out for craft projects, bulletin boards or a coloring activity.
If you need a Halloween spider with a witch hat, this cartoon spider outline will be just perfect. It can be colored in and cut out to use in Halloween craft projects and activities.
Preschoolers need an easy template to color and cut out and this cute cartoon spider stencil is just that. A very simple spider outline for coloring in and cutting out.
This is another very simple spider stencil that can be used for younger kids. The cute hanging spider has a fun cartoon face so it's not scary or spooky. This cute spider would be great for a Little Miss Muffet theme.
This cute cartoon black spider stencil is simple and fairly easy to cut out. The legs are a bit skinny and may be too challenging for very little kids though. Print out this cute spider and use for an Itsy Bitsy Spider theme.
If you're looking for a scary black spider template, this one will do the trick. It's creepy!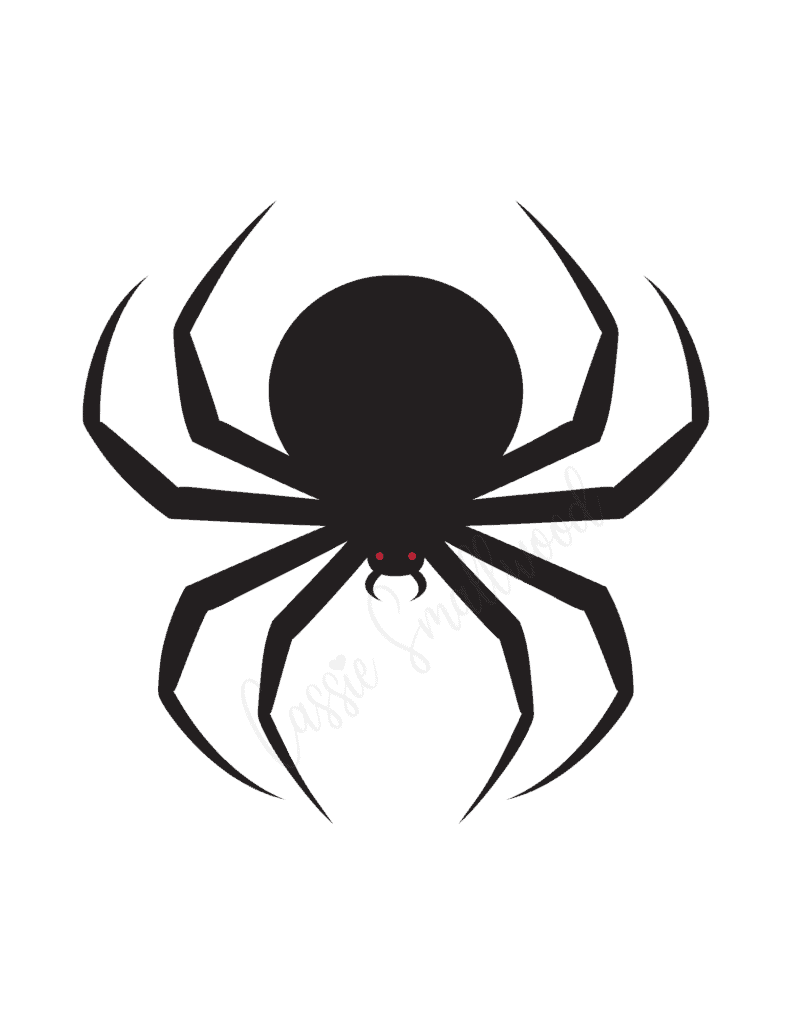 This basic spider outline is great to use as a spider coloring page or stencil for craft projects.
This scary red back spider stencil definitely has the creepy factor!
Here's a spider you never want to run into! This black widow stencil works great for arts and crafts projects for Halloween or any time of year.
Use this scary hanging black spider template to make a spooky scene.
This is the most realistic scary spider template in my post. The shading and jointed legs gives it the creepy feeling of a real spider.
This blank spider template is great for coloring and and cutting out.
The details on this tarantula stencil make it extra scary. It can be colored in and cut out or used to outline on colored paper.