Christmas is my favorite time of year. That's why I'm so excited to share these awesome candy cane templates that I made for you.
There are plenty of large candy cane templates in color, black and white and even a blank candy cane template.
If you need small candy cane templates, you'll find those further down toward the end of the post.
In addition to regular candy cane patterns, I've also made some peppermint candy templates and peppermint lollipop templates for you to print and cut out.
I hope you find just the right printable candy cane craft template for your holiday craft project.
Be sure to check out these other Christmas printables:
KIDS LOVE MY PRINTABLE CHRISTMAS ACTIVITY PAGES TO KEEP THEM BUSY DURING THE HOLIDAYS.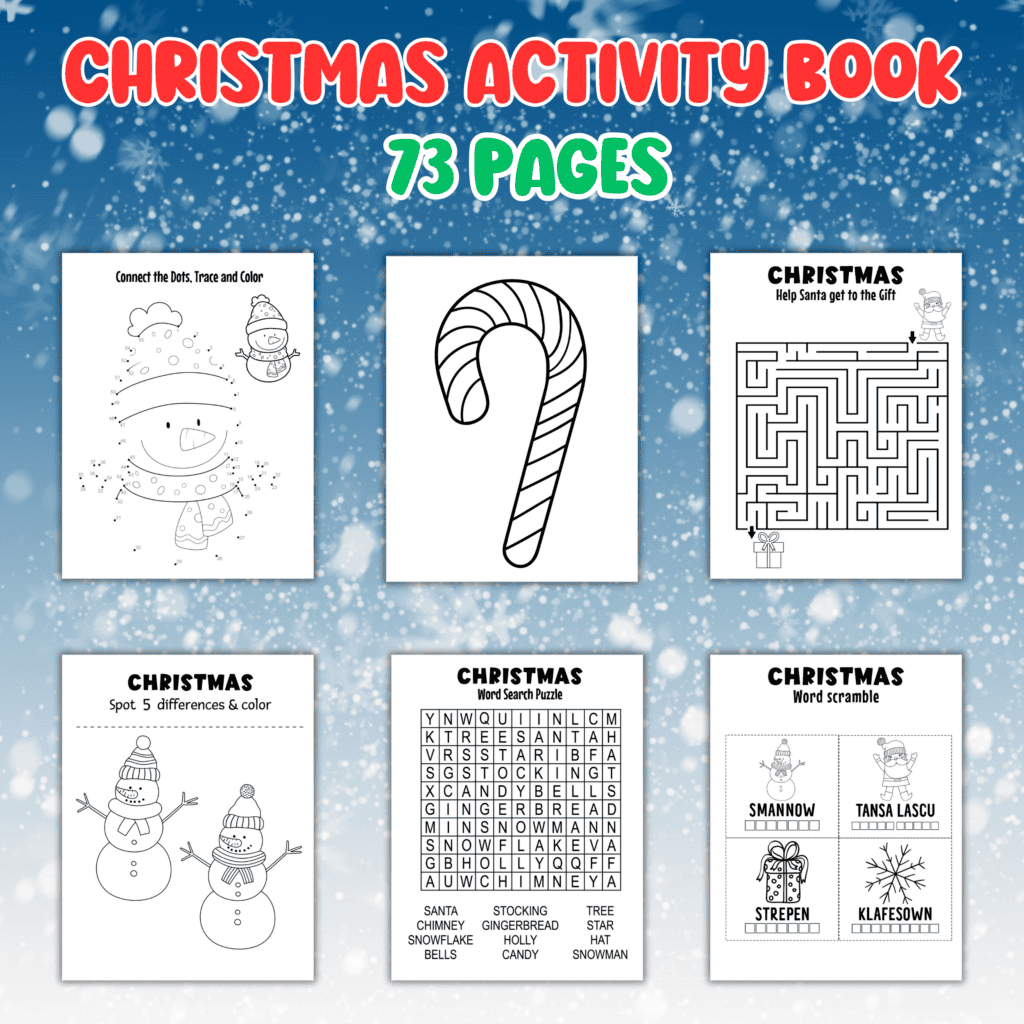 This is a fun cartoon style candy cane in red and white stripes with a black outline that would be cute to print and cut out for a DIY craft or Christmas decoration.
This red and white stripe candy cane pattern has no outline so it looks more realistic. Use it as a candy cane stencil or print and cut to use as a full color decoration.
This cute red, white and green candy cane template makes me think of The Grinch Who Stole Christmas. It's a whimsical design with vibrant colors and a bit of a 3D look.
This cute candy cane template has a big green bow wrapped around it to make it even more festive for holiday crafting.
I made this large candy cane template with a dotted line around the edge so it can be used as a candy cane pattern for sewing or other crafts where you need an extra edge. You could also cut this along the solid line to use for a regular candy cane template.
This is a simple black and white candy cane template with stripes. It's easy to cut out for younger kids because there aren't any small details. This candy cane template is also great to use for coloring in as a coloring page.
Use this red and white double candy cane template to make a cute display for Christmas.
Here's another double candy cane template in black and white so you can use it for coloring in or as a stencil to create your own paper or fabric candy canes.
This red and white heart candy cane template has a little more detail to cut out, but is still a fairly simple design. It may be challenging for preschoolers to cut out.
This is a simple black and white heart candy cane template that is easy to cut out and can be used for so many crafts this holiday season.

A simple full page red and white peppermint candy lollipop template with swirls that can be used to make a cute candy display for the holidays.
This blank black and white peppermint lollipop to cut out can be colored in or used as a printable stencil for craft projects.
This is a full page peppermint candy to cut out in red and white with a black outline.
Let your imagination run wild with this full page blank candy cane template. This one is perfect for coloring your own decorations on or using as a stencil to cut out your own candy canes on colored paper, craft foam, or fabric.
These small blank candy cane patterns are great to use for so many crafts. You can use your own creativity to make them beautiful.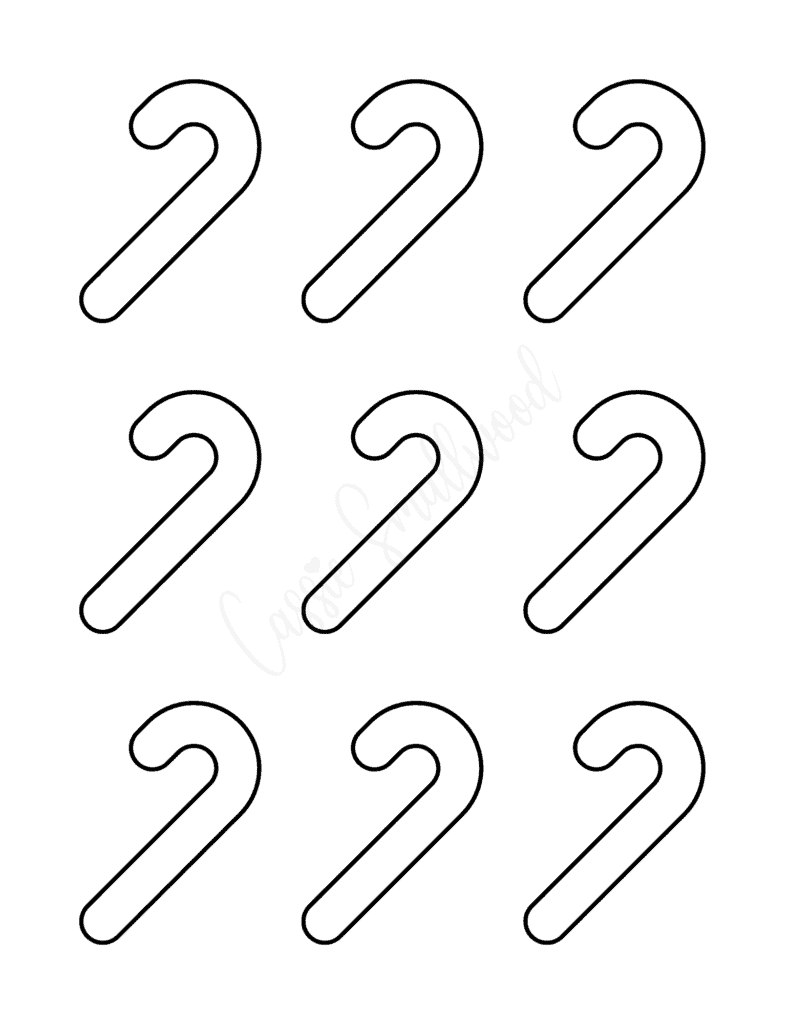 Simple little black and white candy cane patterns with stripes.
These little red and white candy canes to print and cut out make cute Christmas decorations for the holiday season.