Snow globes have always been so magical to me.  Something about shaking it like crazy and then watching the snow come swirling down reminds me of my childhood.
I made these cute snow globe templates so you can recreate the magic of childhood memories through your winter crafts and activities.
In this post you'll find small and large blank snow globe templates, a full page snow globe writing template with lines, and some cute designs of snow globes that you can use as a template or coloring page.
To print the snow globe template of your choice, just click the link and a PDF will open that you can download or print.
You might also like some of my other Christmas free printables and templates.
These small blank snow globe templates are perfect for making Christmas ornaments for the Christmas tree or to use as a snow globe stencil for your holiday arts and crafts.
This large full page blank snow globe template is great for a large paper snow globe coloring or drawing activity.  You can also use it as a snow globe stencil to cut out of any material like cardstock, foam, poster board, or fabric.
This snow globe writing template can be used to make a Christmas list for Santa, write a letter to Santa, or for school writing activities.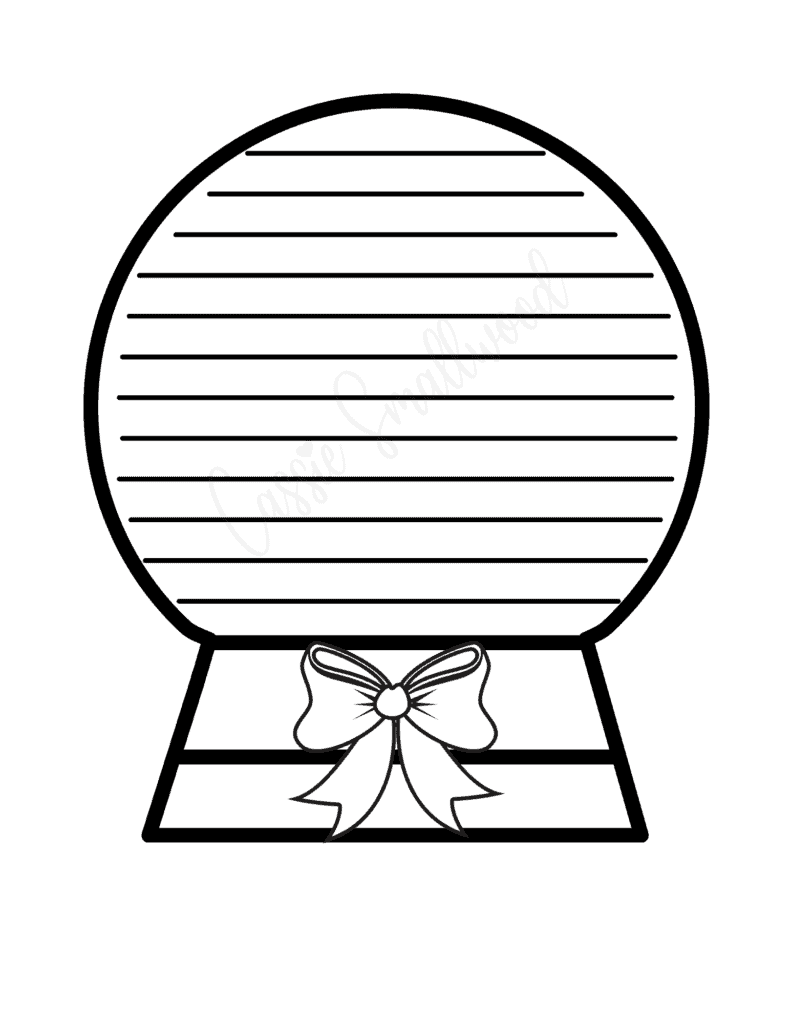 The cute snowman makes this a fun printable snow globe coloring page.  You can also use it as a simple winter snow globe template to cut out your own snow globe for your craft projects.
Use this large snow globe template to make a big ornament for a wall decoration, door decoration, or bulletin board decoration for winter.
This snow globe template reminds me of home for the holidays.  The cute house with trees makes it cute to use as a coloring page or a holiday craft template.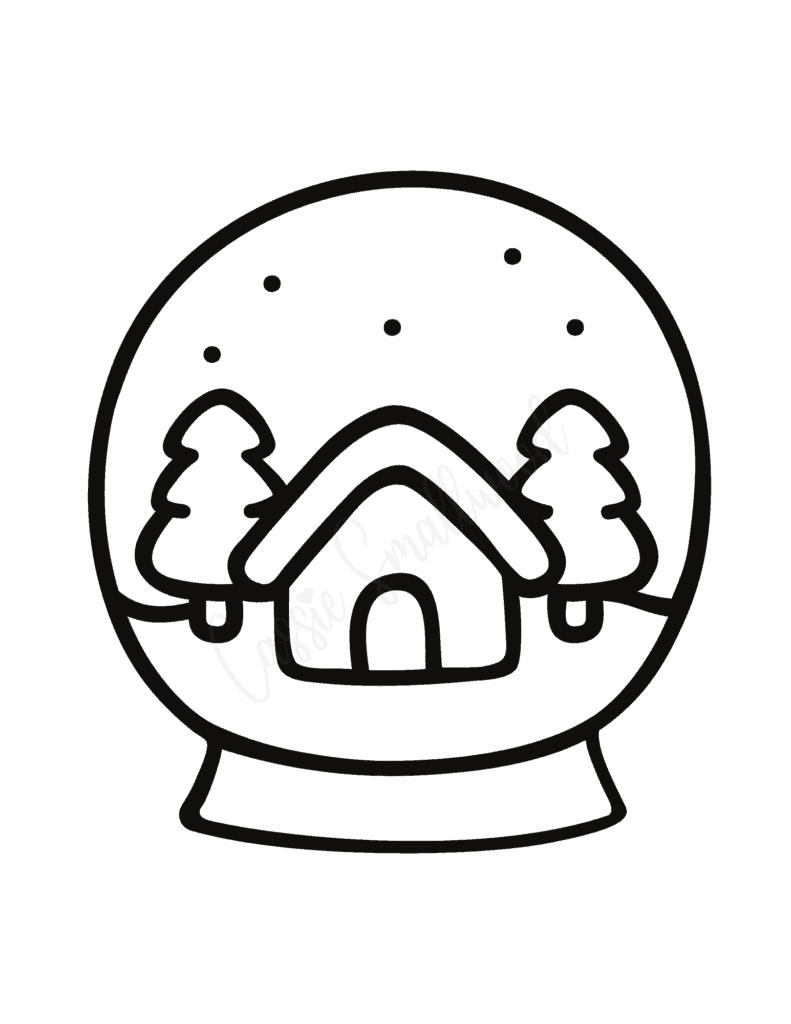 I wanted to include a different shaped snow globe.  The shape of this Christmas snow globe template reminds me of the plastic snow globes from when I was a child.
This one can be used as a Christmas snow globe template or a holiday snow globe coloring page.