When I was a kid I would ride my bike and try to find the end of the rainbow when I saw one.
Rainbows are so magical and beautiful. So I wanted to make some cute rainbow templates that you can use as stencils, craft templates, coloring pages and decorations.
Some of these are black and white rainbow templates and some are color rainbow printables.
I made these rainbow patterns in all different sizes so you can find the right one for your project.
In this post you'll find simple rainbow templates, half rainbow templates, and rainbow and cloud templates.
Be sure to also check out my rainbow coloring pages.

These also pair perfectly with my pot of gold templates

and shamrock templates

for St. Patrick's Day.
To print out one of the rainbow stencils below, just click the link of the one you want and a PDF file will open. Use the icons in the top right corner to download and print your rainbow pattern.
Pastel Rainbow Templates Printable
These are pastel colored rainbow templates in different sizes.
This full page pastel rainbow template stretches the entire width of a sheet of paper.
The wide rainbow stripes make it especially striking.
This is a cute design to go with unicorns.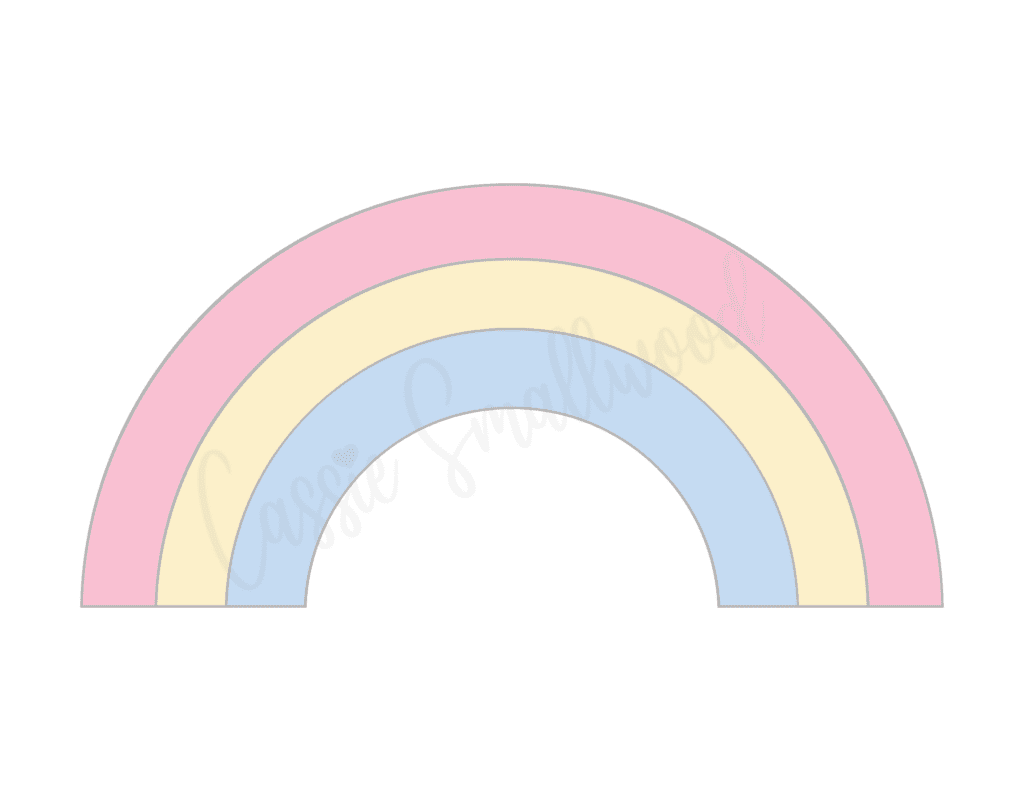 These simple rainbow templates are pretty pastel colors for those projects that need more subtle color.
These are medium size and print 3 per sheet of paper.
These small rainbow templates in cute pastel colors are great for little craft projects.
They print 12 per page and are easy to cut out.
Printable Blank Rainbow Templates
Blank rainbow templates with no stripes so you can make your own rainbow design.
This full page blank rainbow template allows you to make your own stripes or design.
This rainbow stencil will give you the basic shape of the rainbow and allows you to create your own beautiful masterpiece.
This rainbow template also makes a great coloring page or printable Fruit Loop rainbow template.
These medium size blank rainbow craft templates are a great when you just need to trace a basic rainbow shape onto a project like a small sign.
These blank small rainbow stencils print 6 per page and are super helpful to get a perfect rainbow shape for your arts and crafts.
You can also color them and cut them out.
Black and White Rainbow Outline Printable Templates
Outline rainbow templates for coloring in.
This simple extra large rainbow template prints diagonally to allow for a larger size.
The stripes are well defined and easy to color in or paint for preschool or kindergarten kids.
These black and white outline rainbow templates are great for coloring in or using as a stencil.
2 rainbows print per page.
Use these small rainbow outline templates for your smaller craft projects at home, work, or school.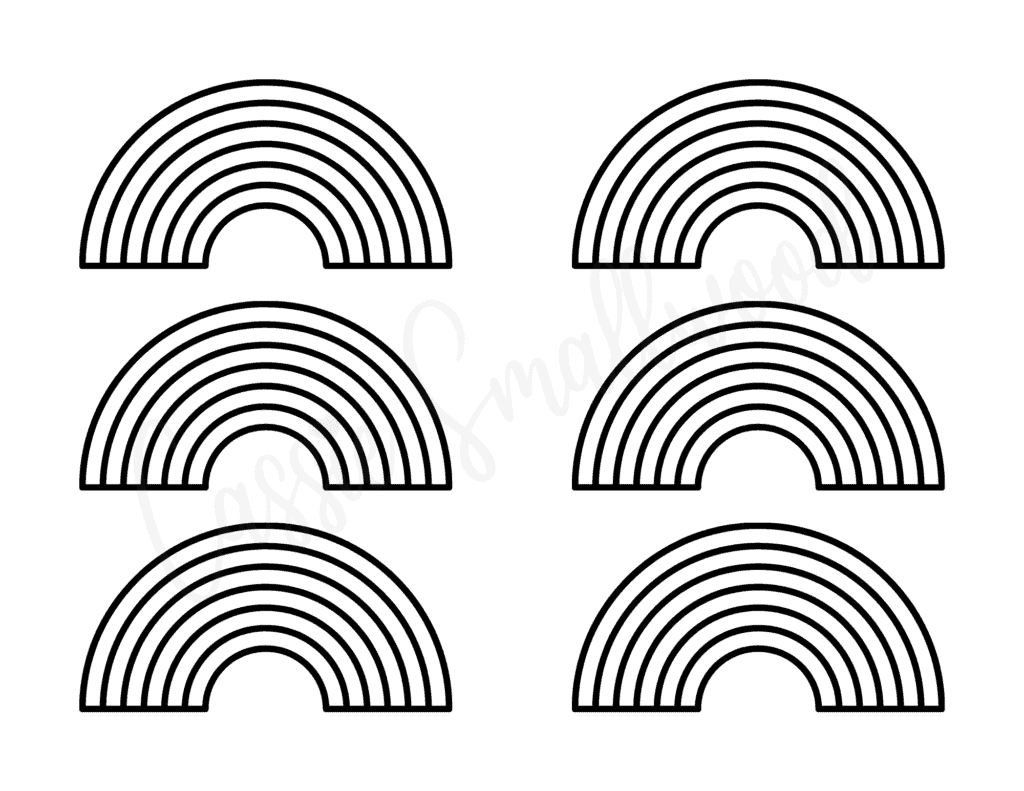 Rainbow Color Templates
These cute small rainbow color templates are easy to print out and cut out.
They are super bright and colorful to make a beautiful craft.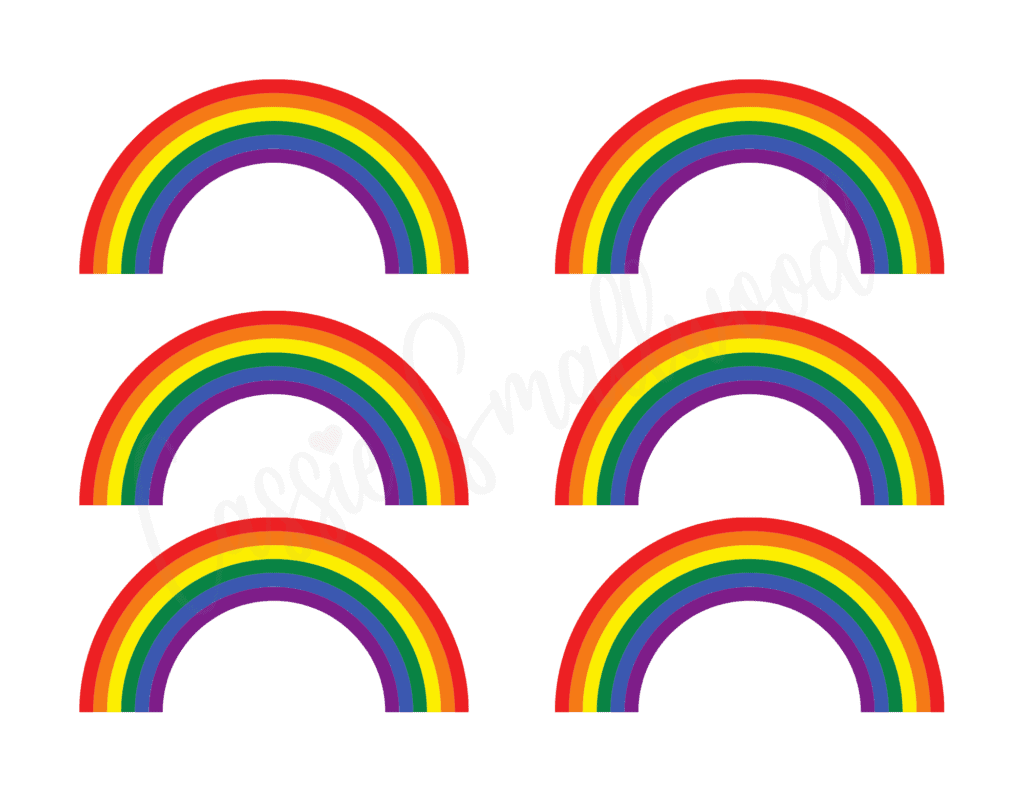 This large color rainbow template is perfect to use as a decoration when you need a colorful pop for your project.
Half Rainbow Templates
Half rainbow stencils and printables to use in crafting and decorating.
This is a big full page simple half rainbow outline in black and white that can be colored in or painted.
Cute little half rainbow templates that are great for small craft projects or as a coloring page.
A super bright and colorful full page half rainbow that you can add a big cloud or pot of gold

to.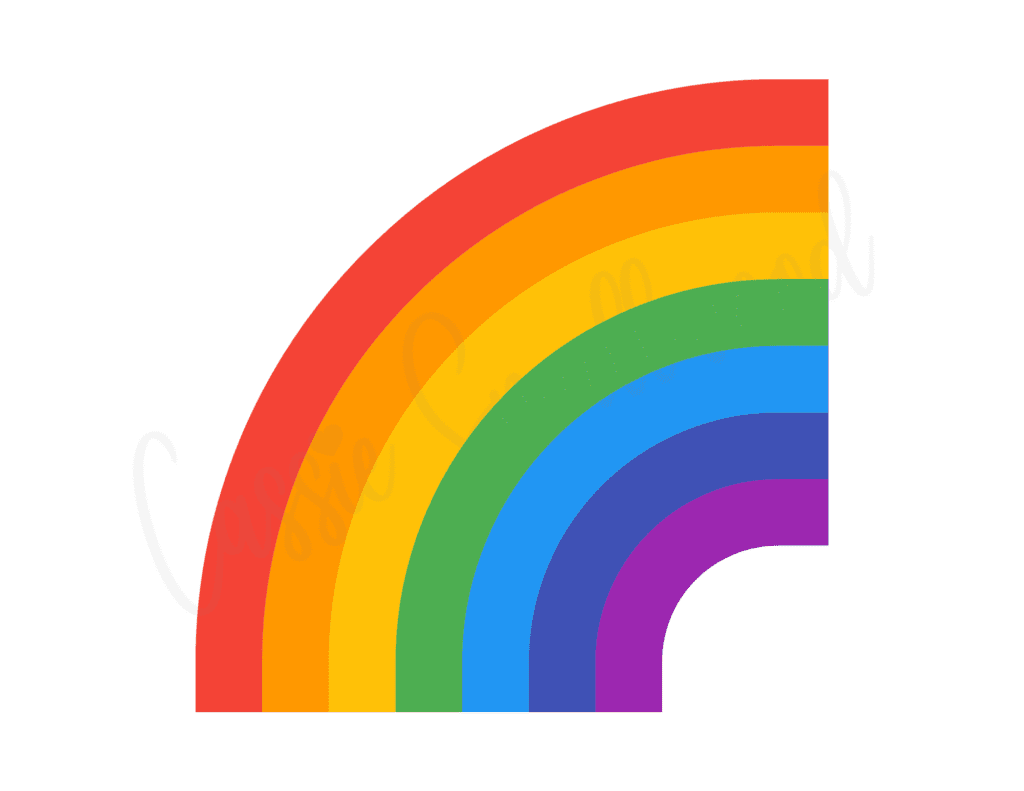 Rainbow and Cloud Templates
This is a simple large rainbow and cloud template that is perfect for younger kids like preschool and kindergarten.
It's easy to color in and cut out.
The same simple rainbow and cloud template from above in a little smaller size.
These print 2 per page.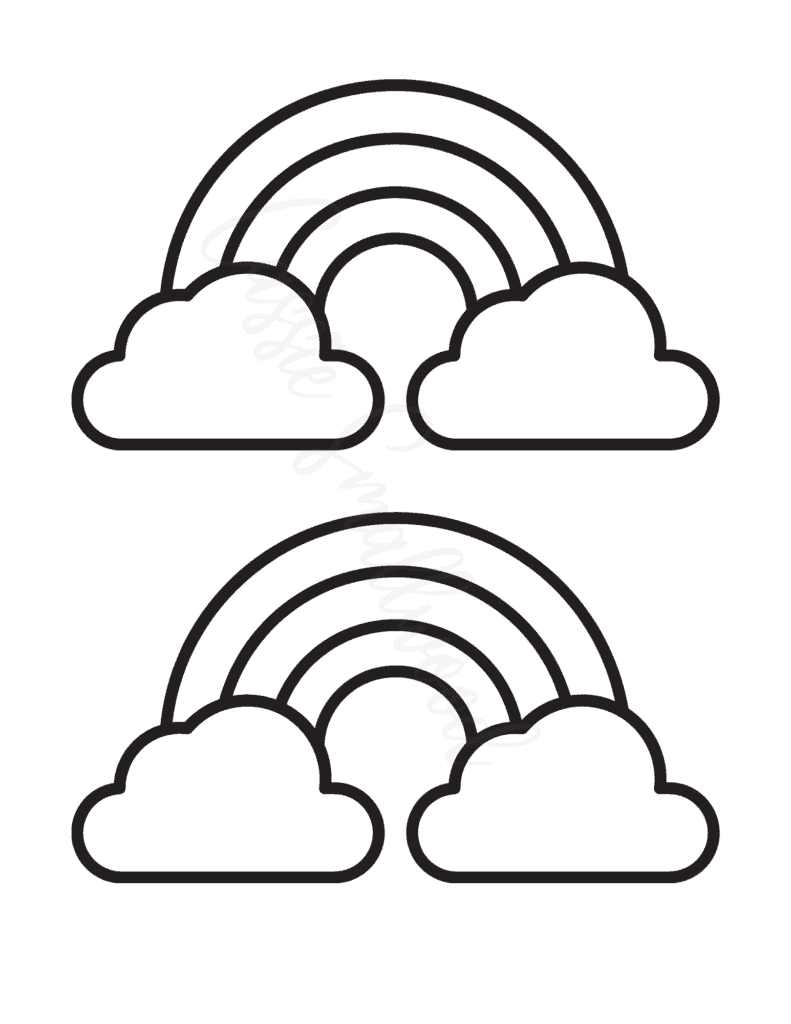 Little rainbow and cloud templates that are excellent for coloring in and using on a craft or decoration.
A fun colorful full page rainbow and cloud template that will look amazing on your project.
BE SURE TO CHECK OUT MY ST. PATRICK'S DAY PRINTABLES: