Christmas lights are one of my favorite things about the holiday season.
I made these cute Christmas lights templates for you to print out and use in your Christmas projects or decorating.
There are a mix of colored Christmas lights templates as well as black and white Christmas light outlines.
Some are small Christmas bulbs and others are large full page Christmas lights to print.
I tried to create a Christmas light stencil for every craft or decorating need you might have.
To print out one of the free printable Christmas lights, just click the link for the one you want to print. Use the icons in the top right corner of the pdf to print or download to your device.
IF YOU WANT TO KEEP YOUR KIDDOS BUSY DURING THE HOLIDAY SEASON, CHECK OUT MY CHRISTMAS ACTIVITY BOOK PACKED WITH FUN PUZZLES, GAMES, AND COLORING PAGES.

If you're working on Christmas projects, be sure to check out my other Christmas printables too.
This printable Christmas lights template is a strand of Christmas lights in festive red, green and yellow to add a pop of color to your craft project, bulletin board, or Christmas decorations.
This printable strand of Christmas lights is a black and white outline so they can be used for coloring in as a Christmas lights coloring page or as a stencil for arts and crafts.
These red and green Christmas light bulb templates are small lights to print out and use to decorate for Christmas.
Use this large Christmas bulb template for large Christmas craft projects, bulletin boards, and home or door decorations.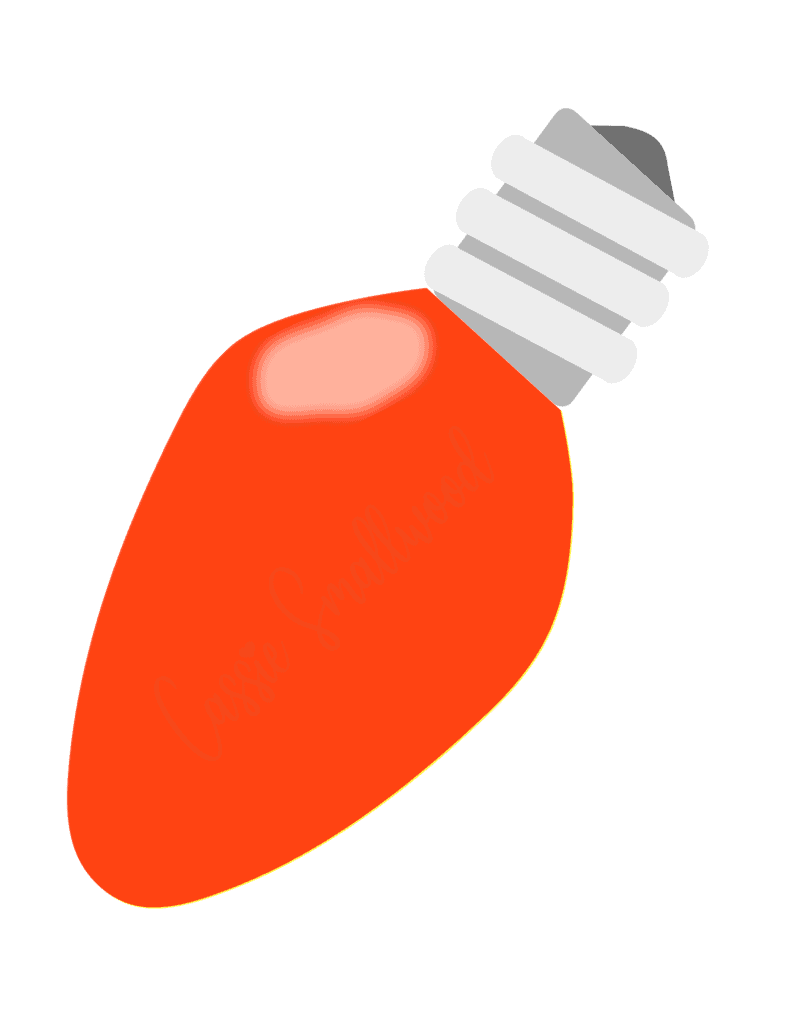 This is a green full page Christmas light stencil to add a colorful touch to your decorating and holiday craft projects.
This black and white Christmas lights coloring page is great for young kids like preschool because it's easy to color in.
This blank Christmas light template is so versatile for coloring in or drawing activities and also to use as a Christmas light stencil to cut out your own Christmas lights from paper, fabric, poster board, wood, craft foam, and so much more.
These printable Christmas lights are my favorite because the colors are so bright and fun like real Christmas lights. I used to paint Christmas bulbs that looked like this on nails when I was a nail technician.