If you're opening your Etsy shop on a budget like I had to when I started, then you're probably looking for ways you can save money on starting your shop.  Did you know you can get 40 free listings for your new Etsy shop to get started?!
How To Get Free Listings On Etsy
Did you know you can start an Etsy shop with no money?  You can get 40 free Etsy listings by using my referral link.
One important thing to know is that this only works if you're opening a new shop.  Existing shops will not be able to take advantage of the 40 free Etsy listings.
When you open your Etsy shop, you'll get 40 free Etsy listings and I'll get 40 free Etsy listings for referring you.
Once you have your shop opened, you can refer friends and earn 40 free listings for each friend you refer too.
Get 40 Free Etsy Listings
Here's the link to get your FREE LISTINGS ON ETSY.
If you want to get your Etsy shop started on the right foot, my Etsy Shop Setup Toolkit

will show you step by step how to open your shop, make a listing, set up a professional looking Etsy shop using my video tutorial and templates.
Good luck on your new Etsy shop!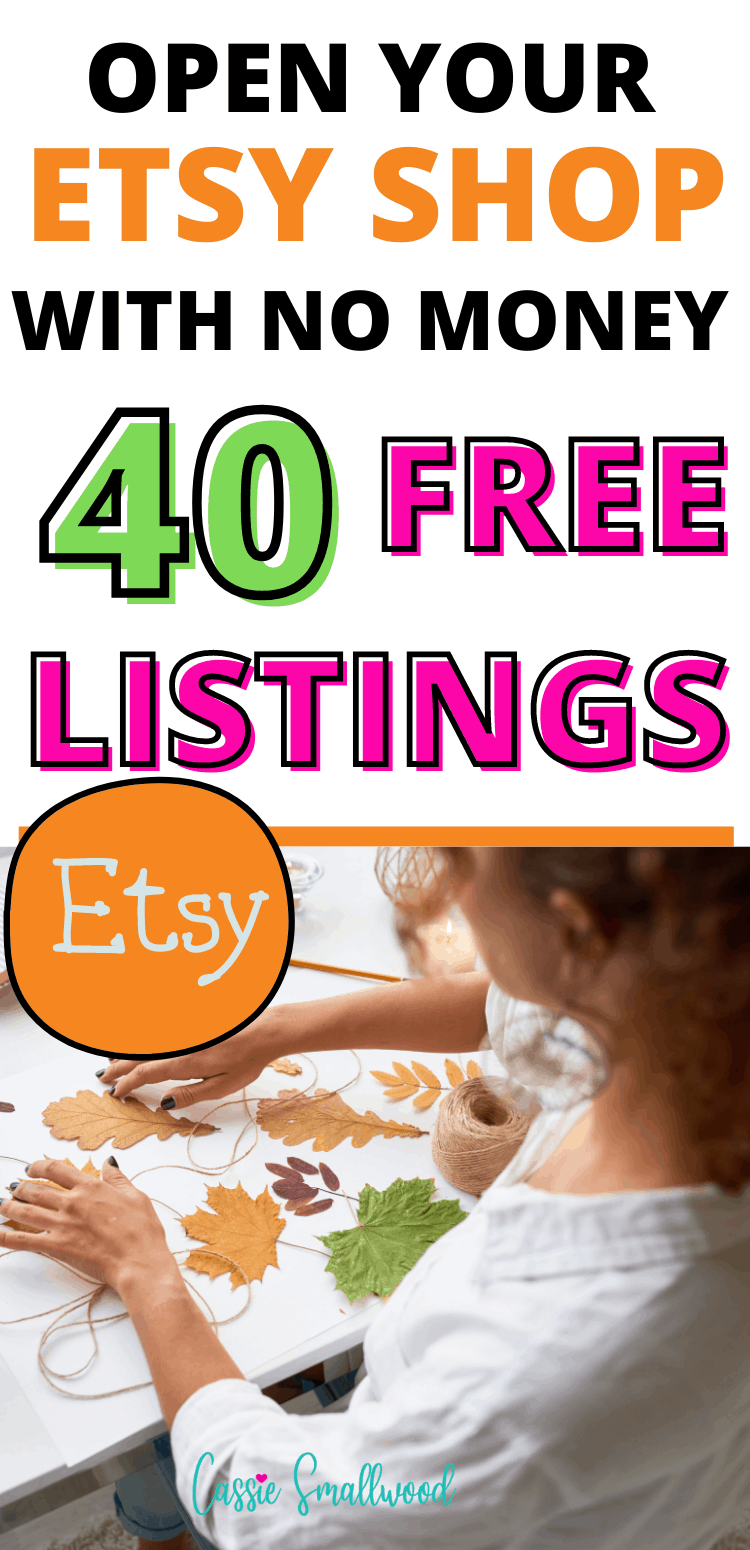 Some other posts you might like about selling on Etsy: