Today I have 13 cute free printable balloon templates that I think you're going to love for your projects.
You'll find blank party balloon templates, black and white coloring balloon stencils, colored birthday balloon templates, and toward the bottom there are hot air balloon templates.
These printable balloon patterns are small, medium and large so there's one for every craft project.
To print the balloon template of your choice, just click the link for the one you like and a PDF will open.
If you need a really cute birthday gift box for candy, money or a gift card, be sure to check out my fake cake birthday gift box.

This cute blank birthday balloon bouquet template as a coloring page or cut out stencil for your crafts or to make your own DIY birthday party decorations.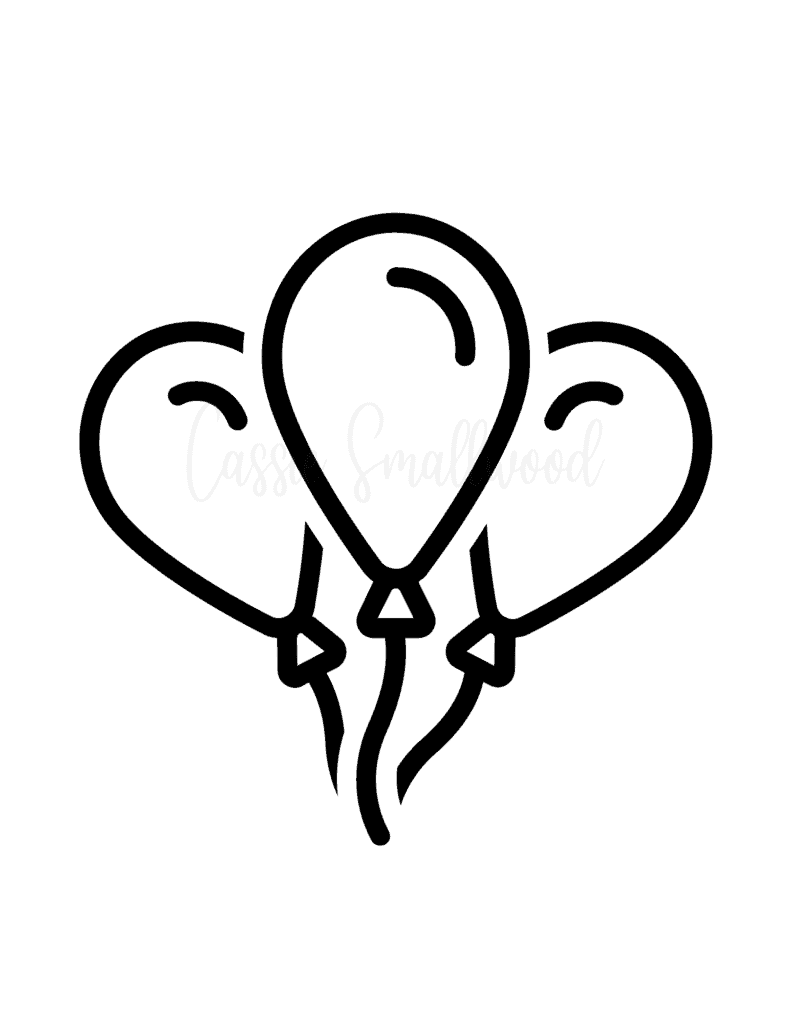 This printable balloon stencil has double balloons with strings attached.  The black and white outline makes it versatile to use for coloring in or as a pattern to cut out your own party balloons.
This is a single balloon template with a string.  It's one of the medium size balloon templates but takes up a full page with the string.
These small balloon templates are perfect for creating your own craft projects.  There are no strings on these balloon stencils so you can make them into a balloon bouquet or use them any way you want.
This full page balloon template has no string so it can take up the entire page with only the balloon.  It makes a great large balloon stencil for bulletin boards in the classroom or as decorations for a birthday party.
This heart balloon template is great for Valentine's Day crafts.
This colorful balloon bouquet template is so cute to use as a birthday party decoration or on a bulletin board to add a bright pop of color.
These heart shaped balloons make a great birthday balloon template or Valentine's Day balloon bouquet stencil.
This red balloon template is perfectly shaped to use as a balloon stencil or to print and cut out as a party decoration.  Also great for "It" themed parties.
A pretty pink balloon template to use in your DIY craft projects or as a party decoration.
This large black and white hot air balloon outline makes a great hot air balloon coloring template to use for bulletin boards.  It's a full page hot air balloon stencil.
Add some color to any project with this bright colored hot air balloon printable template.
This blank hot air balloon template is great for writing activities in the classroom or also makes a great coloring page and drawing sheet for kids.
OTHER FREE PRINTABLES YOU MIGHT LIKE